11 Apr 2022
Accelerating processes with DENSO: Launch of the BHT-M70 Handheld Terminal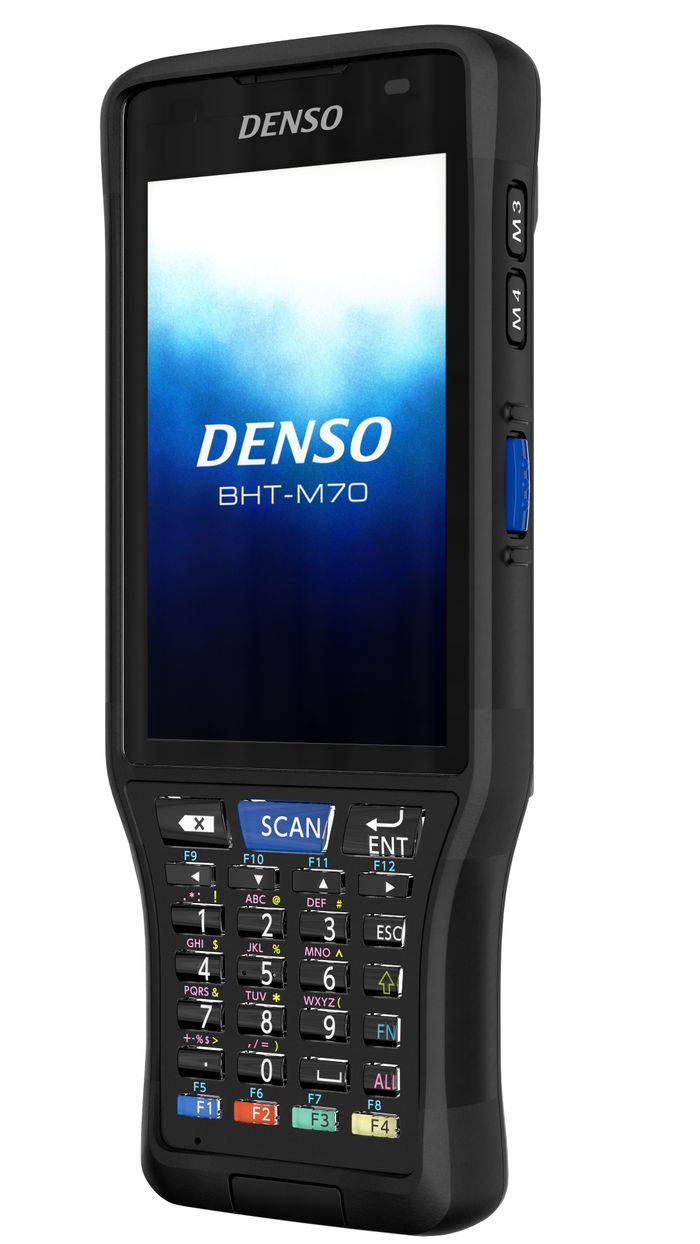 Düsseldorf. Same-day delivery, real-time locating of goods, high-speed tracking along the supply chain – businesses have to meet numerous demands with the rising challenges in our today's fast-paced world. The new BHT-M70 handheld terminal from DENSO, member of the Toyota group, helps face these challenges and fulfils not only customers' wishes but also those of employees. It will be launched at the end of April 2022.
The new mobile computer was designed to meet the needs of a diversified workforce and contribute to operational efficiency. In retail, for instance, inventory times can be reduced significantly, and in logistics and warehouse management, the BHT-M70 is ideal to scan goods from a distance of up to 1.5 metres.
The mobile computer is the latest addition to DENSO's BHT series and is equipped with a large 4-inch touch screen and physical keys to accelerate processes by scanning a wide range of different codes, such as barcodes and QR Codes. In fact, the BHT-M70's decode engine and high-resolution CPU enable scanning that is three times faster than with regular devices for mobile data collection.
The new handheld terminal can easily scan through plastic or glass and read dirty or damaged codes. Character recognition (OCR) automates the manual entry of expiry dates and slip numbers, reducing visual work for employees, while ensuring the accurate checking of goods.
In addition, the BHT-M70 features a diverse mix of Android-based software utilizing 4G, Wi-Fi communication, and GPS to realize a modern work style with digitalized processes.
As part of this modern work style, employees can optimize the communication among each other with the BHT-M70. For example, the BHT-M70 makes training new employees easier as its handling is almost self-explanatory and thus, very efficient.
The mobile computer even manages the digital transformation process, as employees can use communication apps such as chats and phone calls. That way, it is very easy to do a quick troubleshooting via video call. Furthermore, the BHT-M70 uses GPS to manage the location of goods.
By adding the BHT-M70 to their popular series, DENSO lets users select the best model to match the type of business and the work involved. The fact that some of DENSO's clients have been working with the devices for more than 20 years is proof of how reliable the handheld series is – in the past, present, and future.