ASDA GEORGE Captivate colleagues with corporate digital signage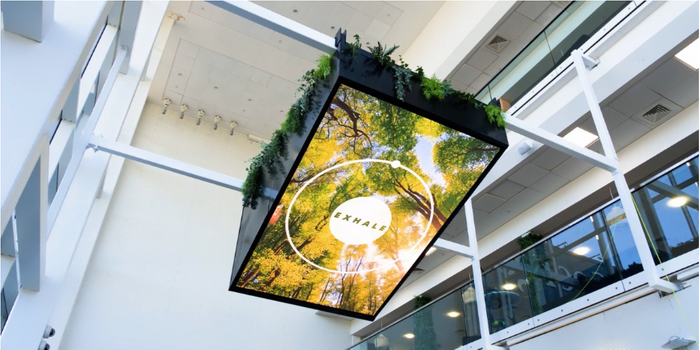 Creating stand-out content
Creating stand-out content
Our creatives produced the content to create a welcoming atmosphere, with images inspiring ASDA George colleagues and encouraging them to relax with breathing techniques or gentle scenes.
The video wall is a mosaic structure, giving ASDA George complete flexibility when it comes to selecting which content to show. Designed to showcase the latest products and offers, the screens are constantly updated to keep colleagues informed. All the visual content is produced by our creatives under strict parameters and is scheduled by our MyScreens software.
Breathe life into your offices
We advise brands on the best use of technology for their spaces every day, whether in store or in the office. As digital signage hardware, software and content specialists, our advice is shaped by insight and expertise across sectors such as retail, casual dining and corporate settings. With corporate spaces being reinvented, now is the time to uplift your offices for a better working environment. We will ensure your digital screens will be in the right place, with the right messages, at the right time.
https://www.linney.com/services/2022/captivate-colleagues-with-corporate-digital-signage