Brand Celio* achieves 5% higher full-price sell-through than planned with Increff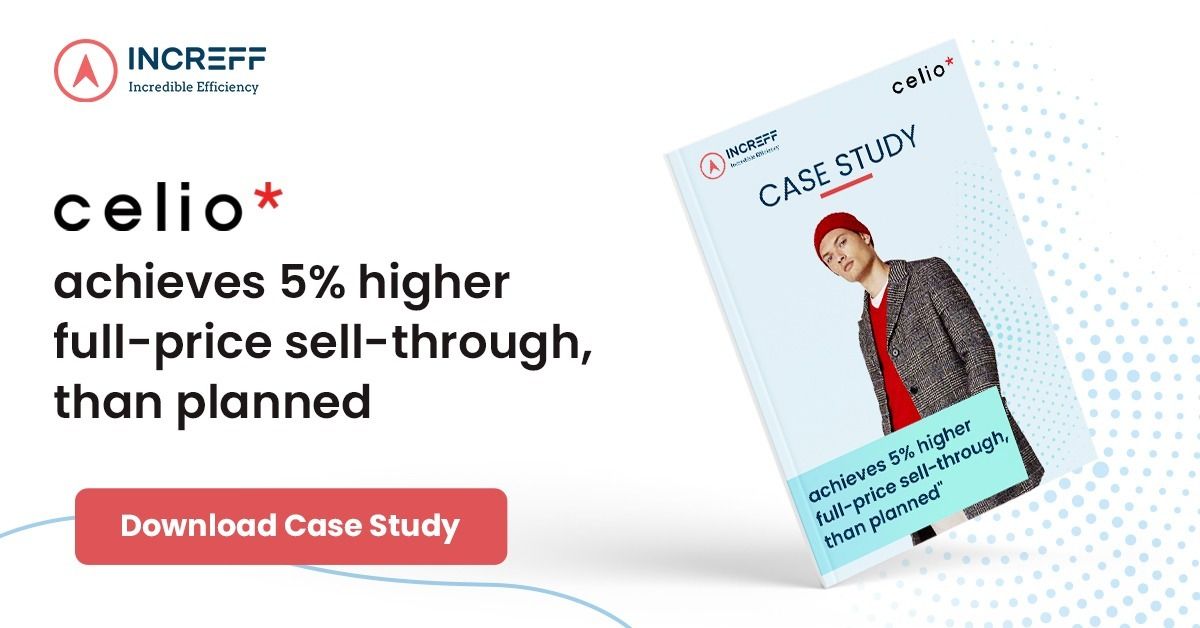 One of the leading French menswear brands Celio* has relied on Increff Merchandising Software to manage complexity and enable accurate merchandise planning, replenishment, and inter-store transfer. Our algorithmic-driven software helped the brand to create a connected, consistent, consumer-centric retail network thus effectively managing localization, seasonality, fashion trends, and other demand complexities and achieving:
~500 bps Higher quality sell-through than targeted
600+ POS fresh allocation is done with in-depth planning
Automated replenishment runs scheduled in seamless integrations for 600+ POS
About Celio*
In 1970, on one of the most commercial streets in Paris, rue Saint-Lazare, Maurice Grosman, and his wife choose to open Cleo 3000, which later changed to Celio*. As of today, with more than 1100 stores in around 50 countries, Celio* has become a leading men's ready-to-wear brand in Paris and a must-see internationally. In 2008, Celio* took its first international steps in India, with now more than 170 points of sales across the country itself.
Integration with Increff
The pilot with Celio* India began in 2020. Increff Merchandising Solution was able to adapt to the requirements of the merchandising team and deliver results. Today Increff Merchandising solution gives data-driven suggestions to Celio* India, almost daily for their 600+ stores, on Inter Store Transfers (Stock Balancing) via prescheduled automated runs.
Increff solutions for Celio*
Replenishment to stores
Fresh allocation to stores
Inter Store Transfers (Stock Balancing)
Buy plan suggestion
Planning reordering for essential articles
Read here at: https://www.increff.com/blog/casestudy/brand-celio-achieves-5-higher-full-price-sell-through-than-planned-with-increff/