28 Mar 2023
HaloCRM ChatGPT Integration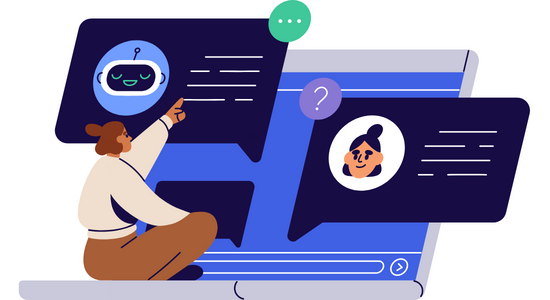 Revolutionise Your Customer Service with HaloCRM's ChatGPT Integration
HaloCRM has just announced their new integration with ChatGPT and it's a total game-changer for customer service!
Now, you might be wondering what this integration actually does. Well, it provides responses via a chatbot, modifies agent responses before sending, or even responds on behalf of an agent. This means that customers can get help more quickly and efficiently, and businesses can improve their response times and accuracy.
So, why is this integration so awesome?
Right now, customers are expecting more from organisations than ever before, particularly with the rise of AI-powered chat. Having this capability offers instantaneous responses and higher response capacity than organisations that do not provide AI chat technology.
Organisations that do not ride this new wave of AI-powered chat risk being left behind and losing customers to other vendors who take the plunge. Implementing AI-powered chat onto your customer service tools means:
Faster Response Times: With ChatGPT's help, HaloCRM can now handle a large volume of inquiries simultaneously, reducing wait times and improving response times. No more waiting on hold for an email response – you can get the help you need in real-time.
Improved Accuracy: ChatGPT can understand your queries and provide accurate and relevant responses, ensuring that you get the help you need quickly and efficiently. Plus, with the ability to modify agent responses before sending, businesses can ensure that their responses are on-brand and accurate.
Simplified Customer Service: ChatGPT's integration with HaloCRM streamlines the customer service process by providing quick and accurate responses to customers. This simplifies the customer service experience for both customers and businesses, making it easier for everyone to get the help they need.
HaloCRM's brand new ChatGPT integration will allow this to be come a reality by offering a brand new chat feature, which can be embedded on your website or used internally.
This integration is set to make customer service so much better for everyone involved. With faster response times, improved accuracy, and personalised service, customers can get the help they need quickly and efficiently, while businesses can improve their customer service and marketing strategies. It's a win-win situation!
Available from version 2.116