How Next-Generation Training is Driving Skills and Revenue Gains for Front Line Retailers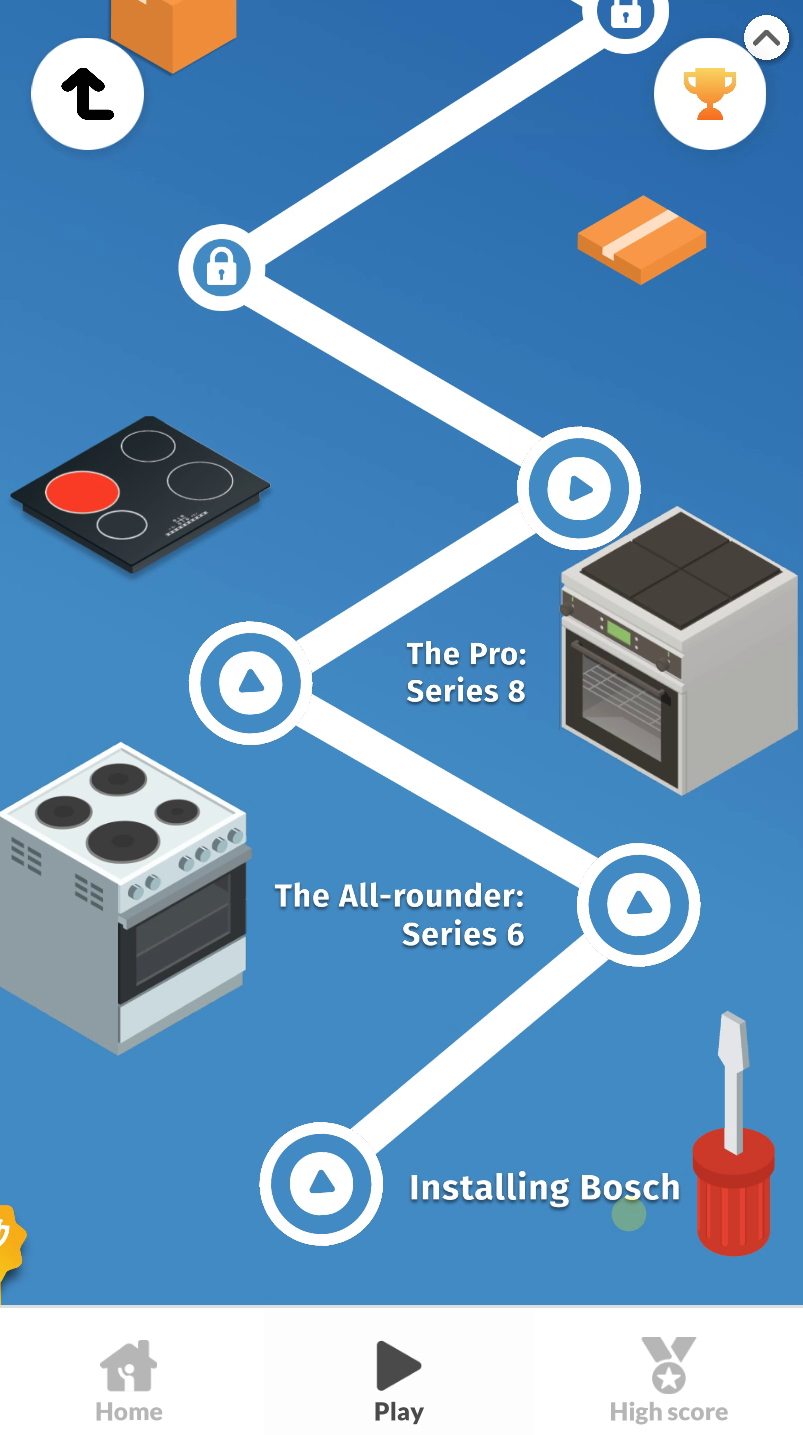 Q: How would you describe the biggest challenges in training frontline workers?
A: First of all, you have to think of the customer. You have to think about what the customer wants from the person who is serving them. And what the modern customer really wants is knowledge and expertise.
After all, today's consumer is incredibly knowledgeable. They have access to so many channels of information, and typically they really do their homework before buying, especially if it's a big-ticket item. So really, the challenge is to ensure that the staff you put in front of that customer knows the product or the service they are selling inside out and back to front.
That means that staff training, especially training in product knowledge, is an urgent priority, and it's where we believe Attensi scores so highly and adds so much value to a business.
Q How do you use gamification and 3D simulation technology to meet these challenges?
Our gamified simulation training is really effective at closing gaps in knowledge. The learning we design alongside our clients uses realistic work-based scenarios to put staff through their paces in a risk-free environment.
The 3D simulations use the video game technology and techniques which people already know and understand to create learning that is good fun, and therefore really effective in expanding knowledge. The learning is an immersive experience – basically it's a custom-made video game that trains frontline workers in the critical skills they need.
Competitive elements motivate people to return to the learning again and again. It's so enjoyable, a competitive element kicks in, and they quickly get that feeling of mastering new skills or absorbing knowledge.
Q: What are you aiming to achieve when you create new learning for a retail company?
A: First of all, it's all about accuracy. It's all about being faithful to the actual experience of working in that business.
That's why every simulation is unique to a client's specific needs. There's no such thing as one-size-fits-all in our learning. Every detail in the simulation has to be correct. It has to be real. That means the lay-out of the stores, the technical language, the corporate colours, branding, staff uniforms, lighting, customer profiles, all have to be realistic, so staff relate to it absolutely. That's why it is so important to work so closely with the client at the design stage. Nothing is left to chance. It has to be spot-on.
Then of course a business needs to know how effective the learning is. This gives digitally-based learning a huge advantage over classroom training. Because a manager can monitor in real time exactly how many people are absorbing the learning, and how effectively; what their scores are, which shows how much they know; it highlights areas for improvement. And critically for any business, it can also track learning performance against sales performance, which is the vital metric in assessing value for money. That's a powerful message for us, because we know from working with hundreds of clients that there is a direct link between between our learning and improvements in customer satisfaction, sales and staff retention.
Q Do frontline retail staff have specific requirements in the way they learn?
A The keys here are 'mobile first' and 'bite-size'.
The learning is designed with mobile devices in mind so staff can play the simulations anytime, anywhere. They all know this technology, They live their lives on their devices, so it's perfectly natural to learn on their device. There's none of that sinking feeling they get when you take them back into a classroom and bombard them with Powerpoints or PDFs.
Plus the modules are designed to last from 2-5 minutes, so people can play the simulations whenever they have a spare moment. It doesn't take staff away from customers.
We find that staff really enjoy the friendly competition they get from the online leaderboards. They can test themselves against their friends and colleagues, and there's rivalry with other stores. It all helps boost engagement and gets staff wanting to play the simulations lots of times to build their score.
Q: Can you take us on a deeper dive of what gamified simulation learning is like?
A: The modules typically begin with the basics of product knowledge. Then staff learn to apply that knowledge in a relatively simple scenario – for example being a customer who enters the store intending to buy, and with a fairly good idea of how much they want to pay and the features they want in a product.
We might then step up the difficulty with more complex scenarios – an indecisive customer; detailed questions; or distractions, like a bored child tugging their parent's sleeve because they want to be someplace else. We've created angry customers in long checkout lines. Once, for a chain of furniture stores, we created children jumping on the couches as if they were trampolines. All the while, staff are learning how to navigate situations to stay polite and focused on their task.
Q: Can you walk us through a use case?
A: Sure! We're very proud of our long-term partnership with the major appliance manufacturer BSH. It's a great example of the effectiveness of the learning, and how it can really raise the levels of the customer's experience.
White goods and other big appliances are tough to sell. It's a costly investment and customers typically have lots of questions about features and benefits. BSH knew this and asked us to help build a programme to help staff learn how to describe and sell a new line of high-tech washing machines.
The solution we built was a mobile, gamified and scenario-based programme based on product knowledge and closing skills gaps. The game featured a mix of scenarios focused on remembering product features, understanding buyers' motivations and closing sales.
Stores that took part saw a 26% increase in sales and 93% improvement in product knowledge. And the staff really enjoyed learning. They willingly spent 90 minutes or more playing in the app, including during non-working hours. That's just one example of the kind of success and business value the right kind of learning can generate for front-line retail teams.