How TrackIn video analytics helps retailers maximise store revenue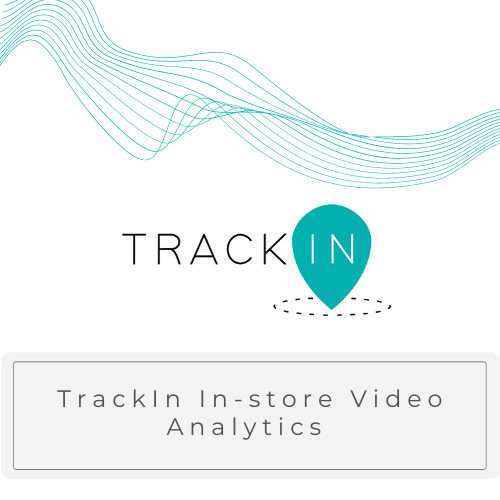 Consumer behaviour has shifted massively since the outbreak of the Covid-19 pandemic. The surge in online shopping, personalisation, focus on experiences, and tighter spendings are some of the trends that have accelerated as a result of the pandemic.
So, how can retailers keep up with the rapid changes in customers demands?
Well, technology is the solution here. Retailers must harness the power of data analytics to identify the changes in customer demands in order to avoid missing opportunities.
By analysing footfall, path, dwell times, session durations, heat maps, demographics and engagement with products and the brand, you can understand how consumers navigate stores and which products or services they are interested in. With real-time data, you can have your finger on the pulse and react to consumer demands quickly.
Video analytics will help you streamline many aspects of your business by providing you with actionable insights into your consumers' behaviour:
Strategic decisions:
According to a survey by McKinsey, the overall business performance gets a boost when C-suite management make decisions backed by data. Data gathered from video analytics can be used to make decisions across sales, marketing, development, operations, and finance. At a time when retailers are looking to cut costs while increasing revenue, data will be the friend to help you find the opportunities to do that.
Ultimately, data provides insights into what the demographics of that location demands from your brand; as well as the 'role' of each store in the buying process. Is the store mainly a click & collect point, a browsing point, or a conversion point? Do you need to rethink your customer profile in each store?
Companies like Starbucks have proved the power of data. The business increased its revenue by 26% between 2016 and 2019 having used data to work out profitable locations and engage customers with meaningful marketing promotions.
Marketing:
Measuring the success of in-store marketing is important when it comes to maximising their impact and reducing costs. For instance, how long do shoppers look at your window display before entering? Which promotions improve footfall and time spent and which have a negative impact? You can even compare promotion with actual units sold to see which marketing pieces are effective in improving sales.
Furthermore, your target customers may be different during gift giving seasons such as Christmas or Valentines. If you sell women's fashion, for example, you might notice more male shoppers shopping for presents during these times. Therefore, with this historic data, you can prepare for next year season and display products that performed the best with those demographics the previous year.
Lastly, you can effectively measure the ROI of your online marketing campaigns by analysing the foot traffic in your physical stores and conversion rates during the time your marketing campaign is running and compare it to the previous or following months when your campaign isn't running.
Store layout and product display:
Footfall, path analysis, dwell analysis, session duration, and heat maps will help you identify the most and least popular areas of the store as well as the products that have the highest engagement. Using this information, you can maximise your store layout and product placement to yield the highest possible revenue.
You might choose to put the promotional items on the shelves that receives the highest engagement and consider promoting the less profitable shelves.
Spot trends and make predictions:
Data gives retailers the power to accurately predict future trends and demand with historic data, as well as have the competitive edge when reacting to them.
Using historic data, you can accurately predict future footfall and prepare for it with the optimal number of staff and inventory.
Inventory forecasting is also easier when you understand consumer behaviour. They can accurately predict the number of products required in certain stores and even plan for busy periods or seasonal changes to demand.
Moreover, knowing customers' likes and dislikes, retailers can create products with high demand and price them correctly, as well as discovering what are the set of products that are bought together and understand if this is because of the products itself or because of the product placement/display in store.
TrackIn provides an all-in-one solution for in-store analytics, helping retailers improve customer experience and maximise store revenue.
Start your analytics journey with us. We look forward to seeing you at our stand, 6A51, the Start Up Discovery Area.
Sabrina Chowdhury
Sabrina.chowdhury@trackin.tech