01 Mar 2023
How immersive technology is reinventing the in-store customer experience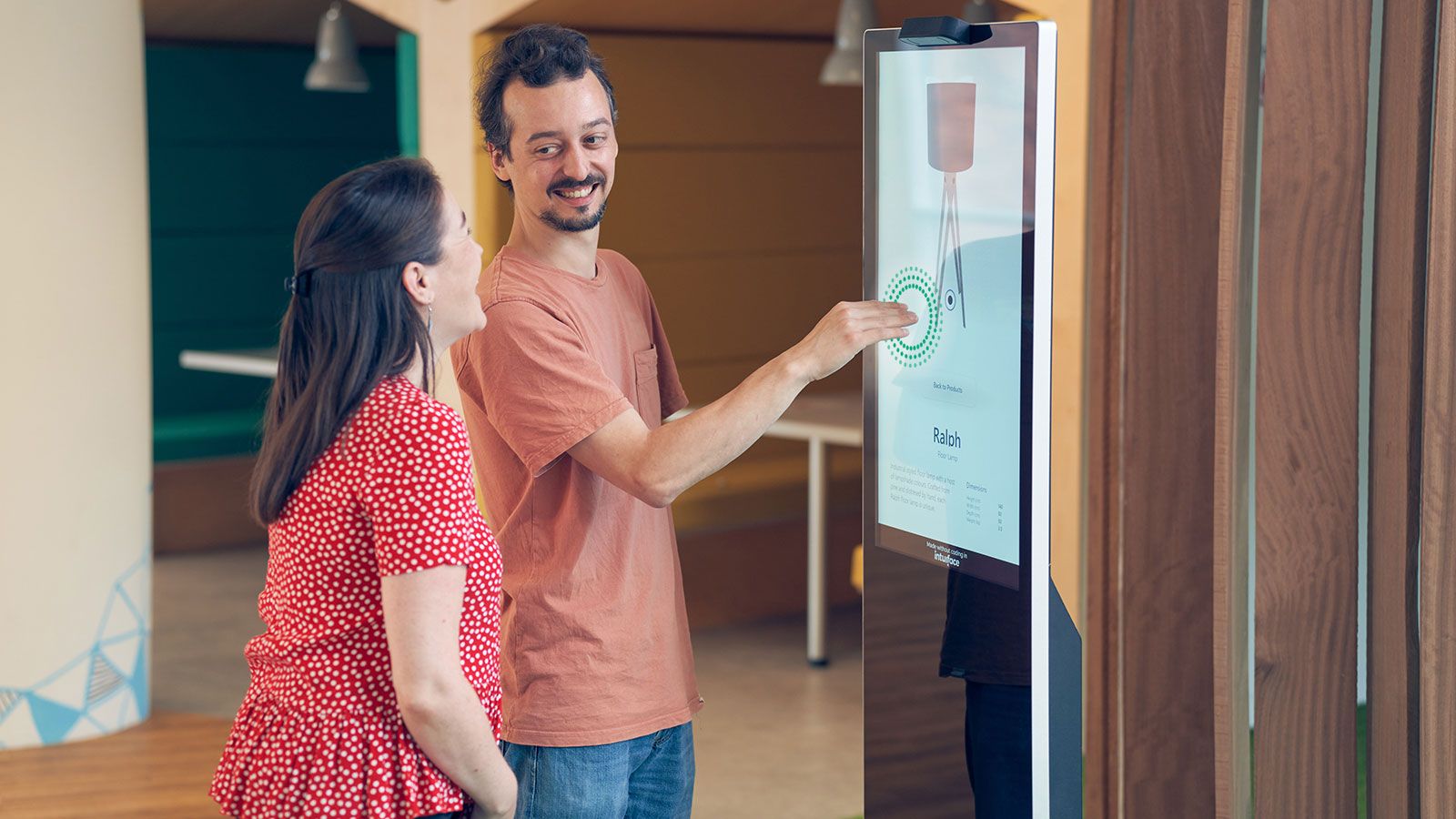 Saurabh Gupta leads product strategy for Ultraleap's retail solutions in his role as VP OOH. In this blog, Saurabh talks about how touchless technology is helping to create a seamless omnichannel approach for brands and consumers.
Bricks-and-mortar retail has seen a fundamental shift in recent years. Contrary to predictions from the early days of the internet, shopping remains a fiercely popular leisure activity.
Today, shopping in-store is most successful when it's part of a wider omnichannel experience. Out in the real world, retailers are looking to provide a sense of theatre and an unforgettable brand experience, alongside a seamless transition between physical shops and digital platforms.
Bricks-and-mortar shopping is here to stay, but consumers are looking for something different.
Immersive, multi-sensory shopping
A move towards touchless experiences was undeniably catalyzed by the pandemic. But it also converges with wider retail technology trends: computer vision, the rise of customer experience and the reinvention of brick-and-mortar retail.
Typically, touchless experiences are powered by gesture control, IR sensing, voice recognition, facial recognition, or second screen/mobile app solutions. At Ultraleap, we are at the forefront of redefining interactivity that breaks down the barriers between the physical and digital worlds. Our world-leading gesture control technologies can turn any screen interactive, allowing the blurring of physical interaction with digital content.
Smart, intentional, and user-centric gesture control experiences are hygienic as standard, but the real magic comes from giving people new ways to engage - enhancing the interaction. In these cases, touchless experiences don't merely match but exceed what touchscreens offer.
How retailers can improve the customer experience
In our latest retail demos, we showcase how Ultraleap's TouchFree solution can:
Convert any screen into an interactive surface, even if it's not a touchscreen
Control any size screen from a distance
Boost brand and product engagement
It gives retailers a new, exhilarating way to engage with shoppers in-store, creating an immersive experience and adding a touch of drama at a crucial moment of interaction and decision-making.
More info here: https://www.ultraleap.com/company/news/blog/retail-customer-experience/
https://www.ultraleap.com/company/news/blog/retail-customer-experience/