Inside the partnership: Flooid and Google Cloud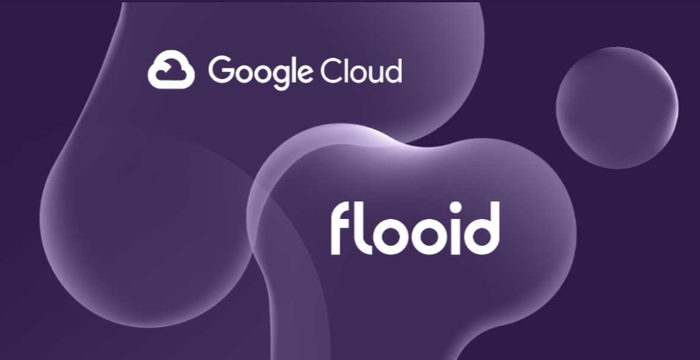 Accelerating innovation via the cloud
Digital disruption, changing consumer demographics and an intense competitive environment is prompting retailers to modernize operations fast. But new capabilities including the store of the future, AI-enabled insights and IoT-led connectivity can only be deployed successfully if the right underlying technology is in place. Donna Stevens, Senior Vice President Product and Marketing at Flooid, discusses how Flooid is working with Google Cloud to unlock innovation and new ways to sell.
Donna, why do retailers need to move to the cloud?
"The pace of change has accelerated to the point where retailers can no longer rely on siloed IT systems and cost-and-resource-heavy infrastructure. Cloud delivers the key benefits retailers need right now; namely cost reduction, streamlined workflows, faster innovation, elastic scalability and the ability to spin up or spin down new ways to market and sell in an omnichannel world. Google Cloud is the perfect environment for processing and making sense of masses of data from multiple endpoints, enabling pin-sharp insights into customer behavior and sales opportunities. With Google Cloud, retailers become faster, leaner, more flexible and much more precise and joined-up in the way they sell."
How does Google Cloud benefit retailers working with Flooid?
"Flooid's unified commerce platform allows retailers to sell across every channel, while delivering complete consistency and reliability of brand experience. Because our platform works across any sales endpoint – be it in-store, online or on mobile – retailers can quickly experiment with new ways to sell, for example via new consumer mobile apps, curbside pick-up, kiosks, or time-saving methods such as Amazon's Just Walk Out or self-checkout in store. Google Cloud saves retailers time in developing these new sales methods, as it provides an environment where concepts can be tested \ at speed and with very low risk."
How does Google Cloud help during high volume sales periods?
"Google Cloud is perfect for elastic scalability during peak sales periods such as Christmas, Easter, Black Friday or back-to-school campaigns. Previously, retailers had to have big OpEx heavy servers with enough capacity for these peak periods – capacity that was then unused throughout the rest of the year. Google Cloud means retailers can pay-as-they-go, only buying in extra capacity when they need it. It's a much more efficient way to pay and play."
How do consumers benefit?
"Retailers using Google Cloud and Flooid's unified commerce platform are in a much better position to have accurate real-time inventory information. This means a customer can pop into a store and speak to a member of staff, and they will immediately know if an item is in stock in that location or elsewhere. Google Cloud and the Flooid platform also mean the customer journey becomes more seamless across channels – rewards and promotions follow the customer, even if they start a purchase online and then move into a store environment – or vice versa."
There are several cloud providers. Why does Flooid work with Google Cloud?
We wanted to remain cloud-agnostic initially, but very rapidly we found that Google Cloud offered simplicity, scale, and robustness, incenting us to narrow our focus and link our strategy to Google Cloud. As we developed our relationship with Google Cloud, we found it was a partnership that brought the bonus of valuable advice from the Google Cloud team. We saw clear alignment with our technology and uncovered additional benefits including knowledge, insights and support that reinforced we made the right choice.
"Ultimately, Google Cloud fulfilled our primary objectives with its global footprint, robustness, simplicity of the stack, ease of use of the tools, and a predictable and reliable level of performance." 
What are the key benefits of Google Cloud for retail?
"Omnichannel, digital-only and brick and mortar retailers choose Google Cloud for a more data-driven environment. Key benefits include capturing digital and cross-channel revenue growth, becoming more customer-centric and driving operational improvement. Like Flooid, Google Cloud has many retail technology partners, meaning retailers can adopt Flooid and Google Cloud and a range of integrated out-of-the-box or custom solutions, without painful or costly implementation and integration projects."
What has Flooid achieved using Google Cloud solutions?
"By leveraging Google Cloud, Flooid has a flexible, reliable, scalable native cloud offering for our customers to achieve their goals of operational efficiency and effectiveness. We are seeing real results from our partnership with Google Cloud, shaping the modernization of retail systems for our customers, empowering them to evolve and measure their operations in less time and at lower cost using accurate, timely monitoring capabilities. Beyond that, Flooid has gained efficiency using Google Cloud tools to keep our pre-sales environment up-to-date with the latest product releases, accelerating product development and bringing innovations to the market more rapidly."