02 Jan 2023
Introducing GrapheneAI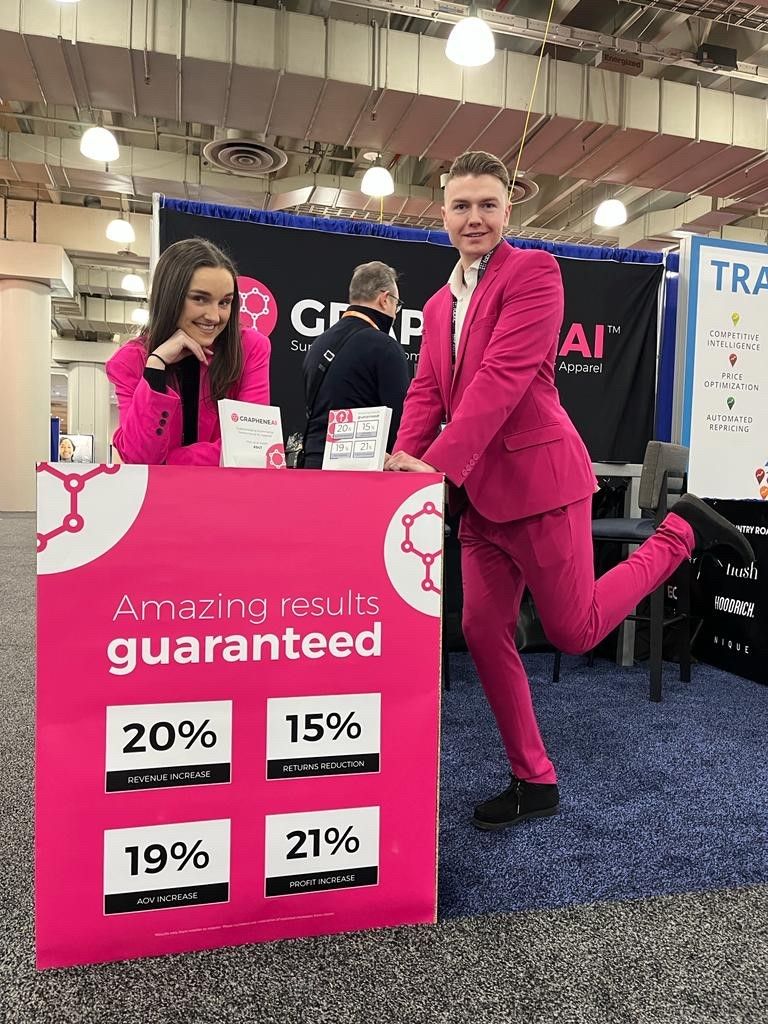 The future of online fashion and apparel retail has arrived with Advanced Commerce and Dressipi's joint product offering, GrapheneAI, which was launched at NRF.
Taking cues from some of the most powerful duos out there - movies and popcorn, campfire and marshmallows, or even strawberries and cream - all of which reach an entirely new level of excellence when they pair up, the phrase 'brilliant in their own right, unstoppable together' has never been more apt.
The power of Advanced Commerce's gold standard for online merchandising platform and Dressipi's best-in-class personalization technology working in tandem is set to be a true game changer in the fashion and apparel space - the combination of these cutting-edge technologies offers a multitude of benefits that go far beyond anything else on the market. What are some of the top benefits? Not even we can list them all - but let's start with three that really stand out:
• Hyper-personalised real-time product & outfit recommendations that supercharge conversion rates and customer retention.
• Easy to implement, rich and effective visual merchandising that boosts Average Order Values, significantly increases margins and slashes returns.
• The most sophisticated NLP search that dramatically reduces bounce-rates, boosts conversion rates and allows retailers to stay in control of their visual merchandising.
Changing with the times has always been the key to success in fashion retail, and today is no exception. Digital experiences are consistently growing and playing an ever-increasing role in fashion retail, giving customers access to a range of products from around the world that can be delivered to their doorstep in an instant. The brands that are taking full advantage of this new digital era - embracing trends, engaging customers, and creating opportunities for personal curation – are the ones that will succeed, it's not just about who can keep up with ever-evolving trends, it's about staying ahead of the pack and showing how much fun shopping can really be. Combining the power of Advanced Commerce and Dressipi is revolutionising the concept of fashion retail.
Advanced Commerce and Dressipi dazzled the crowds at NRF Retail's Big Show! We've been busy putting together an amazing demo to showcase just what combining our platforms really means to the fashion and apparel brand. Please visit www.advancedcommerce.io/graphen-ai, and get ready to be wowed - after all, this is a duo powerful enough to be mentioned in the same sentence as campfires and marshmallows!
Contacts:
Martin Adams
Advanced Commerce martin.adams@advancedcommerce.io