27 Jan 2023
Kepler Analytics Launches Retail Prescriptive Analytics System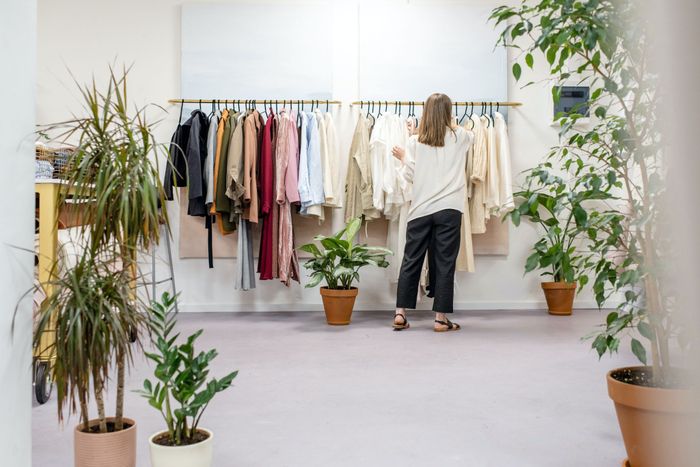 MELBOURNE, Australia —
– Kepler Analytics, international provider of foot traffic monitoring and sales optimization solutions for retailers, today announced a new Prescriptive Analytics System that identifies potentially overlooked sales opportunities on a zone-by-zone level and delivers recommendations in real time to immediately increase sales and profits throughout a store or group of stores.
Kepler's new Prescriptive Analytics System utilizes data gathered by the company's proprietary in-store sensors, which uniquely measure both perimeter and interior traffic analytics, including traffic volume and capture rates, dwell times, zone counts and mapping, fitting room counts, configurable abandonment rates, and more.
The system provides a comprehensive feedback loop for store managers, allowing the retailer to know actions were taken and understand which steps deliver best sales growth.
The sensors gather metrics from defined physical and POS zones within the store and determine which of those zones are not aligned with the store's sales trends. The Prescriptive Analytics System calculates the value of potential sales losses within underperforming zones and delivers specific actions store personnel can take to ensure each zone meets or exceeds its sales potential.
"With reduced resources and increasingly purposeful foot traffic, retailers are facing greater challenges when it comes to aligning store execution with performance targets," said David Mah, CEO of Kepler Analytics. "Our Prescriptive Analytics System directly addresses these critical pain points by defining whether change is needed, what exactly needs to change, how and where to make changes, and the prioritization of recommended changes."
Mr. Mah added that by automating the most difficult analyses and decisions store managers need to make on a daily basis, Kepler ultimately makes retailers more proactive in their efforts to ensure every store or group of stores meets or exceeds its maximum potential every day. The Prescriptive Analytics System measures each store or group against its own performance over the prior four weeks. These metrics include:
Share of Traffic: A quantified gap in the proportion of traffic that typically enters a zone or store, which measures the attractiveness of the area to potential customers.
Sales Conversion Rate: An actionable gap in the sales conversion rate of the zone or store, which measures the merchantability of the area to foot traffic within the zone.
Average Transaction Value: A monetized gap in the ATV of goods sold from this zone, which measures the stock levels and engagement of the items within the zone.
Average Visitor Value: A measured gap in the overall ability of the area to entice traffic to purchase, a measure of offer, engagement, attractiveness, and stock.
Kepler's Prescriptive Analytics System is available now as a fully customizable in-store dashboard and will be available as a mobile app later this year. Kepler's proprietary technology enables the company to complete global, enterprise-wide store installations of its comprehensive in-store solutions in a matter of weeks, rather than months or, in some cases, years. Kepler Analytics is currently the world's fastest growing retail traffic analytics company, having realized 100-percent growth annually since it was founded in 2017. The company also has the highest customer satisfaction rating in its industry segment with a Net Promoter Score of 70.
# # #
###
About
About Kepler Analytics
Kepler Analytics is a brick-and-mortar store analytics SaaS platform empowering retailers to drive sales using real-time customer traffic and behaviour data. Currently more than 500 retailers, 30,000 locations in 35 countries use our system daily, including several Fortune 500 listed enterprises. Our pioneering radio energy-based technology gives retailers the ability to measure shopper traffic and behaviour with a one-step install sensor. And our analytics software provides valuable insights and real-time alerts for immediate action across the store network. Launched in 2017, we now have 100 team members around the world working together to capture this immense global opportunity and have raised US$20M in venture capital funding so far to accelerate Kepler's expansion into more markets. Learn more at www.kepleranalytics.com