30 Dec 2022
Magnet, the longest-running and largest kitchen supplier and manufacturer in the UK selects Metro to digitise store processes and manage communication, task management, and compliance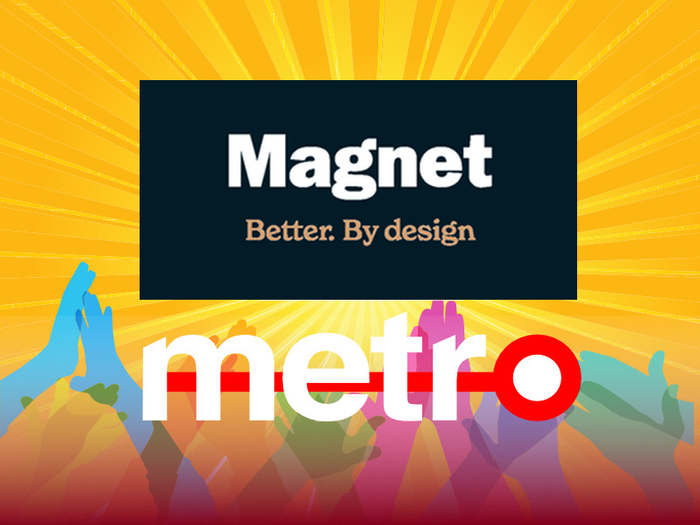 Retail Manager Solutions are delighted to announce that Magnet, the longest-running and largest kitchen supplier and manufacturer in the UK, has selected RMS' cross-functional digital workplace called Metroto digitise store processes and manage communication, task management, and compliance.
Metro provides Magnet with a host of functional capabilities to digitise store processes and manage communication, task management, and compliance across its store estate. In addition, Magnet is adding additional Metro modules to enhance their store visit, helpdesk and activity planning activities.
Karen Dyke, RMS' CEO, remarked, "We are thrilled to be working with one of the UK's most iconic retail brands and best-known kitchen suppliers. At RMS, we thrive on the positivity the Magnet team have for Metro already and look forward to working closely with them to bring more digital innovations into their showrooms and workplaces".
Roll-out of the solution took place in Q4 of 2022 and was formally launched to the Magnet management teams at their Winter Conference, held in November. Additional modules will be launched in March 2023.
About Magnet
With more than 100 years of experience, Magnet is one of the UK's biggest and best-known kitchen brands. Magnet began in 1918 when Tom Duxbury started a joinery business in Bingley with one single ambition. To offer better products and services to his customers. They've come a long way since then and are still living up to that ambition, and as a team always strive to create, innovate and inspire better living through purposeful design. In 2001, Magnet became part of Nobia, Europe's largest kitchen group.
About Retail Manager Solutions
RMS is a privately owned software company providing (although not limited to) retail, hospitality and healthcare teams with SaaS solutions designed to help businesses connect, coordinate, and engage digitally with their workforce. Our product is branded Metro.
Many of the best-known retail, hospitality, and healthcare brands trust Metro each day to connect, engage and empower their digital workforce and manage their multi-site businesses more effectively. Designed to support Operations, Compliance, HR, Project and Marketing teams, Metro enables your business to plan its own unique journey according to its own special requirements whilst at the same time removing the need for a patchwork of disparate applications.
The RMS mission is simple. To provide software that allows you to 'do business better' – Metro provides new, innovative, cost-effective ways to achieve this. With clients in the UK, EMEA and N. America, RMS has offices in the UK and Germany.
For more information, please get in touch with us here.
Retail Manager Solutions Limited, Castle Malwood, Minstead, Lyndhurst, Hants. SO43 7PE
Retail Manager Solutions Europe, Stader Strasse 22, 27419 Sittensen.