24 Mar 2023
Traka Retail Leads the Way to Customer Experience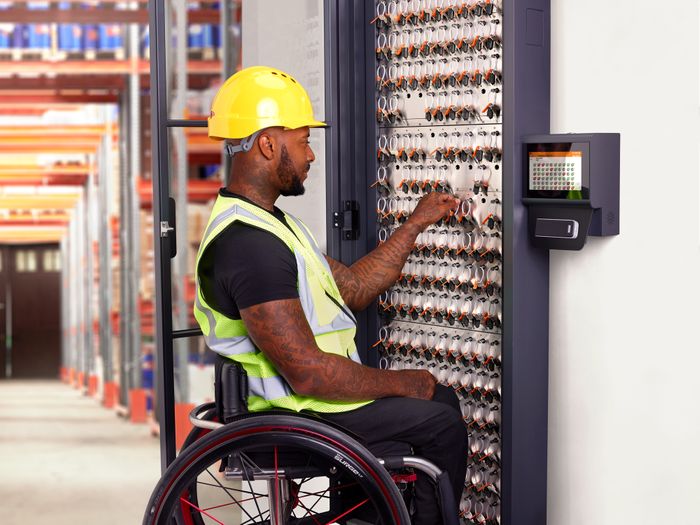 Traka is attending The Retail Technology Show to present the new Touch Pro key management systems together with essential device management systems proven to save time and streamline operations within busy retail environments, enabling them to better serve their customers.
On stand 5D54, the leader in intelligent asset management systems will debut its new Touch Pro key cabinets, which presents as Traka's "most secure key cabinet to date."
Visitors to the stand, will be able to see live demonstrations of how Traka Touch Pro has been purposely designed to ensure it is quick and easy to assemble, install and configure, making it ideal for retail environments, where time and resource is of the essence.
Traka will also be presenting its device management lockers, available to secure a wide range of equipment, including scanners used at distribution centres, PDA's and tablets, all whilst enabling full charging facilities, smart detection and secure storage.
Traka UK's Retail Business Development Manager - Matt Gregg, says: "Retail has changed a lot in the past few years and the industry needs to stay ahead of the curve when it comes to customer demand. There is a new desire and arguably, expectation, for a seamless omnichannel experience across physical stores, mobile, web and social.
"With such a dynamic space, the need for technology is critical to success. Not just in embracing it, but also understanding what impact it can have on delivering a personalised customer experience.
"The Retail Technology Show is the perfect platform for Traka to demonstrate how its intelligent systems can make a significant difference to streamline operations and save retailers time and money by allowing control over access to keys and equipment. This is all to enhance the customer experience and meet their needs."
Traka will be demonstrating its scalable S Touch Pro key management solution, to offer simple ways to control keys, a particular asset for large scale retail businesses. with facilities in different locations as the Touch Pro range offersa full and compliant audit trail of keys and users.
Matt concludes: "Retail in 2023 requires more intention from brands to encourage loyalty, whether it's to achieve a presence across physical and digital channels, or to offer the personalised services so in demand from customers. It has called for renewed agility and innovative solutions at every stage of the purchasing journey, right from awareness, through the complex supply chain and logistics process where Traka can help automate and enhance the operational efficiency to achieve a completed sale on a faster scale.
"Here small details like having the right equipment and sales knowledge to hand will make all the difference. At The Retail Technology Show, Traka can show how its management solutions can allow retailers monitor activity remotely in real-time and adapt quickly to meet customer demands with an audit trail available at every stage. And demonstrating our new solutions such as Traka Touch Pro, highlights how this can all be done with no compromise to style or security."
Traka is the industry leader in intelligent key cabinets and locker systems, which meet with the latest regulations for peace of mind compliance. For more information, come and visit Traka on stand 5D54 at the Retail Technology Show, taking place 26 - 27 April at Olympia, London.
To find out more on Traka retail solutions, please visit:
https://www.traka.com/global/en/solutions/sectors/retail
https://www.youtube.com/watch?v=T2-b4esPhYc