PepsiCo innovation: Touch less, smile more!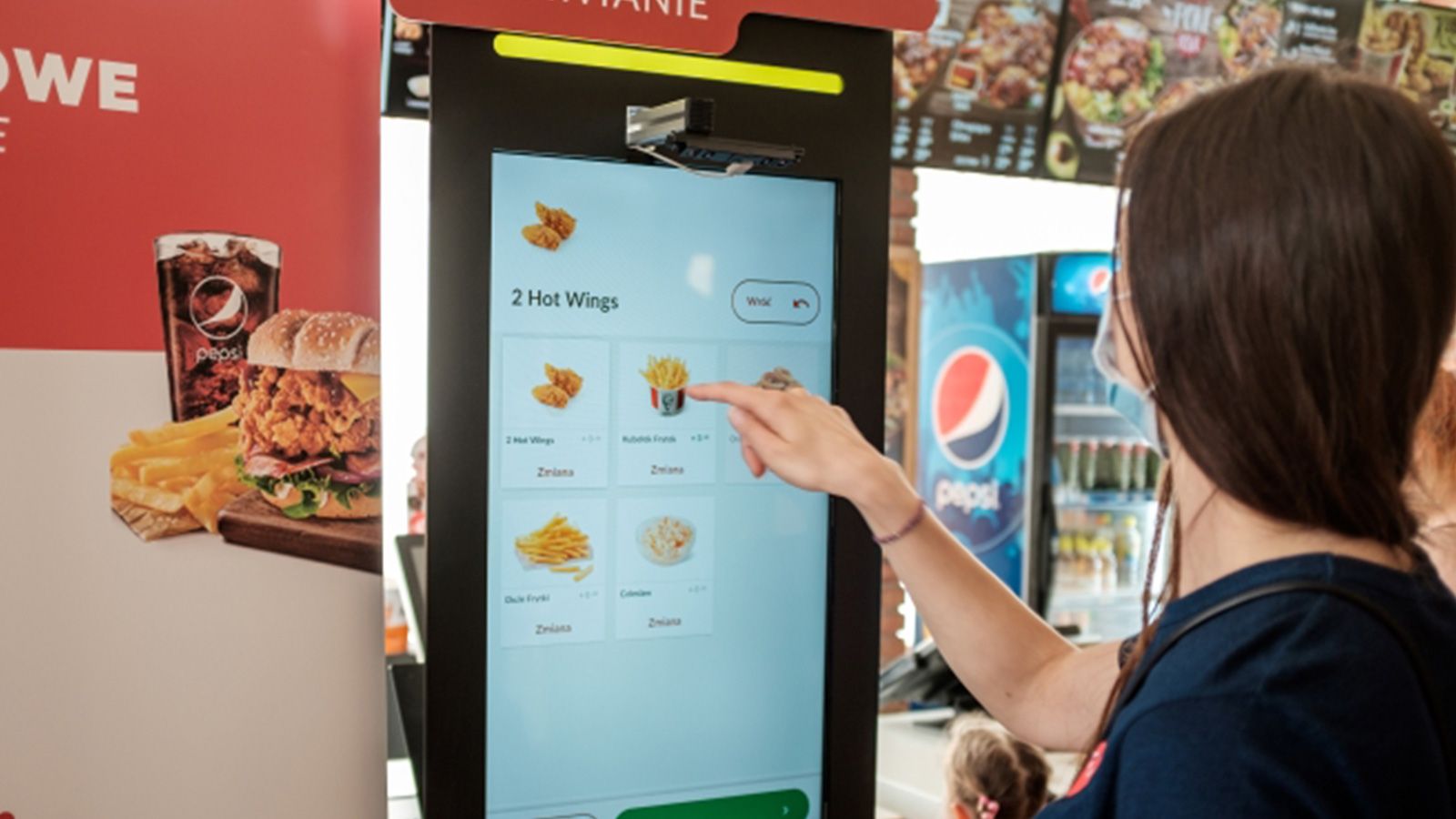 PepsiCo's aim in innovation is to get ahead and have an immediate perspective on game-changing digital technology. Powered by Ultraleap hand tracking, PepsiCo developed a bespoke, innovative touchless menu for food and drink ordering. A pilot with KFC Poland via partner Amrest proved that it was viable in quick-service restaurants (QSR). And customers loved it – 85% would be extremely likely to use the touchless kiosk again.
The changing face of customer experience in QSR
"We believe that the single most important factor that differentiates this crisis … is the rise of the contactless economy," Deloitte reported recently. 75% of organisations believe customer demands for touchless solutions will persist post-pandemic, according to CapGemini.
PepsiCo's digital transformation team has been experimenting with touchless technology for over three years. In response to the pandemic, they accelerated this innovation. In partnership with fast-food specialist AmRest, KFC Poland, and agency Method, PepsiCo developed and piloted a unique touchless ordering kiosk powered by Ultraleap hand tracking. Users could order food and drink without coming into contact with the screen.
Solving the challenges of touchless menu ordering
The pilot used an Ultraleap hand tracking camera, together with a bespoke front-end application developed independently by PepsiCo and Method.
The development team found that the biggest challenges they had to overcome were less in developing with the technology itself than in design and user experience.
Customers may have reservations about public touchscreens – less than 15% of people think they are hygienic. But they're also very used to them, and value their convenience. Any touchless menu would have to provide a user experience at least as frictionless as a traditional touchscreen interface.
A particular challenge was how to communicate the new touchless experience to users. How will customers understand what they need to do? How do you message around the new touchless experience? What do you put on the home screen?
PepsiCo solved this by creating a simple "call to interact" – a home screen and additional signage that clearly communicated the kiosk was touchless and how to interact with it.
Results
The three-week pilot in AmRest's KFC restaurant in Poland proved that a touchless screen is a viable option for food and drink ordering in QSR. Most users were able to get through an order in 40 seconds.
It also enhanced customer experience. 80% of customers had a positive experience, and 85% were extremely likely to use it again.
PepsiCo also found that touchless ordering was ergonomically superior to touchscreens. With a technology that can detect hands at some distance from the screen, the extra bit of reaching needed to touch a physical screen could be eliminated.
PepsiCo are currently considering next steps for further pilots, with a particular interest in the touchless technology's potential for for curbside and drive-through customers.