21 Mar 2023
QVentures invests in All Axis Studio, A RetailTech Company Creating Fully Interactive 3D Photos for Retailers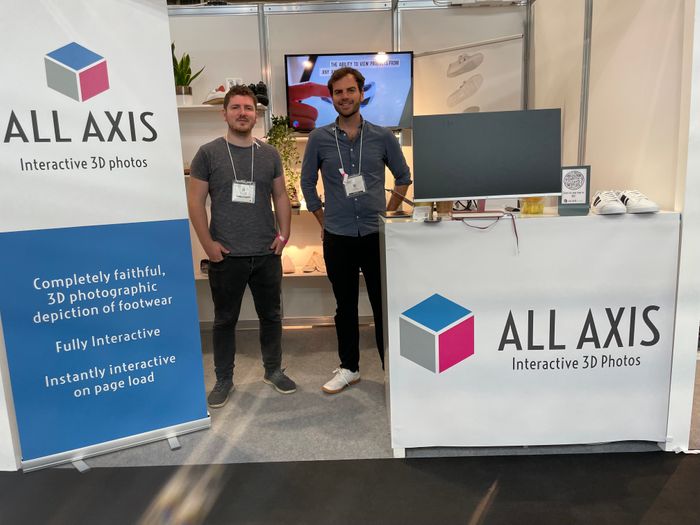 LONDON, 21 September 2022 — QVentures is excited to announce our latest pre-seed investment into All Axis Studio, a technology company changing how products are displayed online with a new kind of 3D photograph for eCommerce.
All Axis Studio allows brands and retailers to generate fully interactive 3D images of their products for seamless upload to their websites without any lag. With the goal of bridging the gap between online and in-person shopping, All Axis Studio provides a fully interactive online shopping experience that most brands and retailers do not have the technical capability (rendering technology and studio) to produce.
The core business case for customers is that All Axis enables brands and retailers to increase their online revenue through an increase in conversions and reduction in returns, create a market-leading online experience, and reduce environmental impact through lowered returns when products seem different on the website to in real life.
"At All Axis, we are building a solution that enables retailers to display products online in 3D without any of the drawbacks: slow loading, poor graphics, and painful implementation. Our clients have loved the 3D photos and the impact it has had on their conversions and we are now taking our prototype to a wider market", says co-founder of All Axis Studio, Tim Flynn.
Over the last 10 years, there has been a shift in consumers now choosing to discover and purchase products online with almost 20% of all retail sales being made online and a continued growth in d2c offerings. However, one area where a majority of eCommerce businesses have struggled is online product interactivity.
Managing Partner of QVentures, Robert Walsh comments, "We believe All Axis is at the forefront of the next stage in the evolution of eCommerce as businesses strive to become more interactive to drive better customer engagement during product discovery. We're excited to be supporting Marc, Tim and the team at All Axis with their goal of enabling d2c and eCommerce businesses to provide their customers with full 360-degree interaction with products."
Tim Flynn adds, "We're delighted to have QVentures on board for our quest to change how products are viewed online. QVentures' funding is key for taking our device and software to the level. Combined with their knowledge and experience we're excited about the impact All Axis can have on how everyone views products online."
All three co-founders, Marc Adamson, Dawid Planeta, and Tim Flynn have extensive expertise and unique backgrounds, ranging from Hollywood visual effects for blockbusters such as Guardians of the Galaxy and Avengers Age of Ultron to working at corporate innovation programs at THOMSON REUTERS.
All Axis Studios is integratable with over 100 e-commerce platforms and NFT ecosystems, such as Shopify, Wordpress, Wix, XRP, Ethereum, and many more.