31 Aug 2022
Retail Price Optimization with ShelfView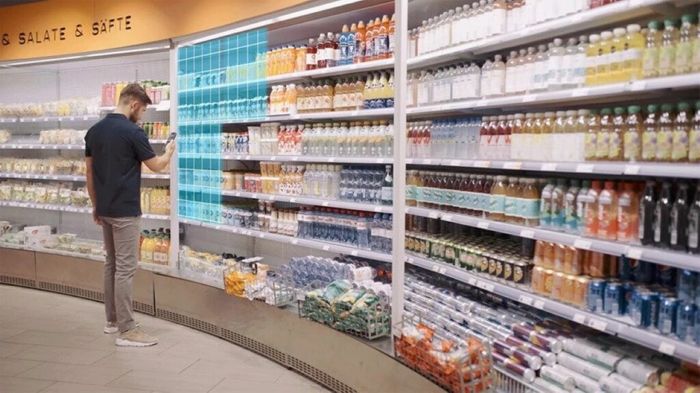 Nowadays, inflation is on everyone's minds, and for good reason: global inflation rates are expected to double this year, reaching 8%.
For individuals, surging prices will mean thinking twice before making a purchase, especially if it's not needed. For retailers, this will therefore mean the need to create more value through various gimmicks, such as the good old discount, which will result in back-and-forth price optimization — a.k.a. price changes galore.
But the actual act of changing prices, an act seemingly so trivial that it doesn't even cross the minds of most customers, is easier said than done. It doesn't just magically happen. Someone has to do it. And retailers know how difficult this is.
Indeed, prices need to be quickly and accurately changed in product information management (PIM) and enterprise resource planning (ERP) systems, on physical labels and displays inside each brick-and-mortar store, and on online pages in e-commerce websites and apps, both proprietary and third-party (e.g. marketplaces, wholesale partners). Pricing consistency across all channels is needed to deliver an authentic omnichannel experience.
Talking about the in-store scenario specifically, the entire process is time-consuming and bothersome. Why? Because the task is usually left to store associates to perform manually which often leads to human errors. In turn, this affects:
Job satisfaction, because who really wants to be stuck endlessly updating prices?
Customer satisfaction, because price inaccuracy is bound to create friction;
Profitability, because revenue opportunities are lost.
The act of changing prices is directly and indirectly costly. Retailers need all the help they can get to keep these costs down and optimize updates in inflationary times. We can provide that help.
Let's discover how smart data capture can support price optimizations and updates.
Meet ShelfView
ShelfView is our smart data capture and analytics solution for smooth shelf management, ready to boost retail price optimization processes.
In a nutshell, it scans shelves using mobile devices, capturing both barcodes and prices at lightning speed. The price is decoded using optical character recognition (OCR) and then compared to the correct ERP price of the item which has been previously identified through barcode scanning. Next, an augmented reality (AR) overlay shows the store associate which prices are correct or incorrect.
The entire workflow is primed for the economic instability we'll soon be experiencing, and it has already greatly benefited our retail customers, as detailed below.
Time is money
With ShelfView, as opposed to manually scanning and updating prices one by one, the time needed to check and update labels goes down, on average, from around 4 seconds per SKU to just 1. This is equivalent to a 75% decrease in time and labor costs associated with updating prices, all thanks to the speed and efficiency of smart data capture technology on smart devices.
To give you a better idea of the cost savings at stake, let's take an example retailer with 300 stores and 10,000 SKUs. Assuming 25% of those are on promotion each week, the store associates will spend approximately 2.8 hours per week per store to complete the updates.
At an average hourly wage of $20, that's $873,600 in annual labor costs to manually handle pricing updates. With ShelfView, however, the final bill will be dramatically reduced to $218,400. In other words, that's $650,000 per year in savings that could be invested somewhere else, or 15 full-time employees that can be used for other crucial and more rewarding tasks. And the bigger the operation, the bigger the savings.
Now grab a pen and paper and do the math — how much would you save?
No more lost revenue
Promotions are the bread and butter of boosting sales. So much so that a 10% price promotion can grow short-term item sales by 36%.
But if they're not set up properly, losses will arise. Firstly, lower margins could happen if displayed prices are not equivalent to the real value. Secondly, customers could leave empty-handed if retailers promise one price on the label only to reveal the "correct" one at the checkout. Additionally, shoppers might never come back after such an unpleasant experience.
One Scandit customer in the retail space estimated that it lost sales of $1,000 per month per store whilst manually performing price and promotion updates, mainly due to manual errors and time-consuming processes. Multiply that by the 250 stores under the brand name, and we're talking about $3 million per year.
Why waste that revenue when you can implement accurate pricing right away with ShelfView?
An extra layer of protection
A recent ShelfView pilot detected that 1-2% of all products had an incorrect price. That figure is bound to increase the larger the operation is and could even mean tens of millions of dollars in lost sales.
But on top of this, inaccurate pricing brings a risk of significant regulatory fines, an on-the-rise phenomenon. Frustrated or eagle-eyed consumers that are victims of overcharging are within their rights to report retailers to regulatory bodies. And during times when every little cent counts you can bet they'll do it.
Once again, ShelfView comes to the rescue and can provide a shield against the risk.
Preserved customer loyalty
We've briefly touched upon it above, but it's worth spelling out: customer retention can be considerably damaged by price inaccuracy. Overcharges erode trust and affect the confidence of customers to shop again in the same store.
So, in reality, retailers that don't take this seriously are not gambling away just a few immediate sales — they're gambling away the customers' future purchases, too. This diminishes customer lifetime value (CLV) and mid- and long-term revenue intakes, as we all know it's more expensive to acquire new customers than to retain them.
To make matters worse, it's harder than ever to maintain price accuracy across all retail channels, because there are just so many nowadays. Yet retailers need to do it, because most shoppers have embraced the omnichannel way — they're checking prices on the e-commerce website and then going in store to buy, for example. Thus, inconsistencies between the channels are a big no-no.
According to our own research into store operations, 53% of retail leaders consider superior shelf management technology to be essential for omnichannel retail. Well, you can't get any better than ShelfView.
Buckle up
So, are you ready for what's to come? Do you have the right technology to weather the storm, keep your employees and customers happy, and business afloat?
If doubts are starting to creep in, consider ShelfView.