05 Nov 2021
The AV Awards 2021 winners have been announced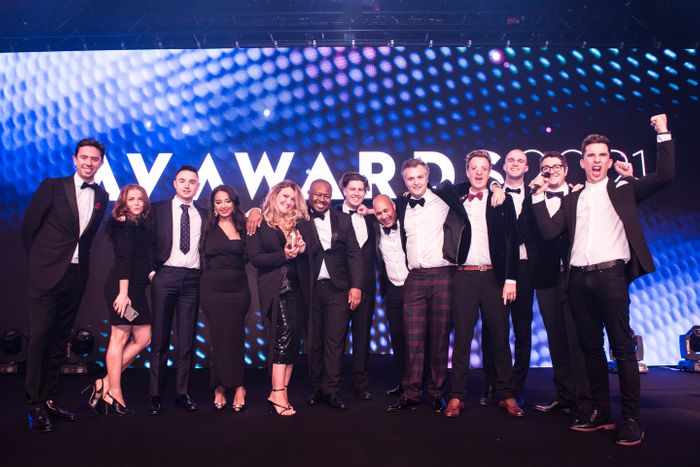 This year's outstanding examples of excellence among our industry's people, companies, technologies and projects have now been revealed.
The AV Awards are back in the biggest in-person industry celebration of the new hybrid era. And the winners have now been announced.
As with any year, the awards reward outstanding examples of excellence from across all pro AV markets and all technologies but this year's celebration of outstanding achievement is special, coming as it does after one of the most challenging periods for the industry in recent times, and as AV Magazine itself approaches its 50th anniversary at the beginning of 2022.
All our awards are independently judged by a panel of senior representatives from end-user organisations, consultants and key industry players. Here are their choices.
Audio technology of the Year, sponsored by Audiologic
L-Acoustics: L-ISA Studio
AV Professional of the Year, sponsored by Jabra
Rosie Green, AVI-SPL
Broadcast and Media Project of the Year
Lux Machina Consulting – Worlds 2020
Highly commended: BBC Studioworks, Mo-Sys, Potion Pictures and David Bishop – Augmented Reality in the Strictly Ballroom
Channel Team of the Year, sponsored by Strive AV
Promethean – UKI Channel Team
Collaboration Technology of the Year, sponsored by Kinly
Igloo Vision – Igloo Immersive Workspace
Communication Technology of the Year, sponsored by AVI-SPL
KUDO – KUDO Marketplace
Consultancy of the Year, sponsored by Clevertouch
Studio Giggle
Control and Management Technology of the Year, sponsored by Bubble Agency
TUDesc – Education Space Configurator
Corporate Project of the Year, sponsored by Midwich
Redesigning corporate spaces: inurface media x Boohoo
Digital Signage Technology of the Year, sponsored by Integrated Systems Europe
Netipbox Technologies – nsign.tv
Distributor of the Year, sponsored by Epson
Maverick AV Solutions
Education Project of the Year, sponsored by Logitech
NewTek – Guildhall School of Music and Drama
Event Technology of the Year, sponsored by Encore
DiGiCo – KLANG:kontroller & KLANG:vokal
Events and Entertainment Project of the Year, sponsored by Matrox
NewTek – Guildhall School of Music and Drama
Green Award, sponsored by Maverick AV Solutions
SCC
Integrator of the Year, sponsored by INFiLED
IDNS
Highly commended: Kinly
Leisure and Hospitality Project of the Year, sponsored by Holdan
Musion Events – Two Hearts Pizzeria
Manufacturer of the Year, sponsored by Leyard
Genelec
Processing and Distribution Technology of the Year, sponsored by Zest4.TV
Inogeni – Inogeni Toggle USB 3.0 switcher
Public Sector Project of the Year
NowSignage – NHS
Retail Project of the Year, sponsored by HYPERVSN
Electrosonic – Grandscape
Rising Star of the Year, sponsored by Absen
Anna Shahin, Audiologic
SME Business of the Year
Pixl Evolution
Support Technology of the Year, sponsored by BenQ
MRMC – Polymotion Chat Pro
Themed Entertainment and Attractions Project of the Year
Sarner International – The Bodmin Jail Experience
Venue Project of the Year, sponsored by inurface media
Electrosonic – The Mobility Pavilion – EXPO 2020
Highly commended: Necsum Trison – Requiem
Visual Technology of the Year, sponsored by NovaStar
disguise – Extended Reality (xR)
Highly commended: Brompton Technologies – Frame Remapping