19 Apr 2023
Toshiba Global Commerce Solutions Sponsors Retailers Lounge at 2023 Retail Technology Show in London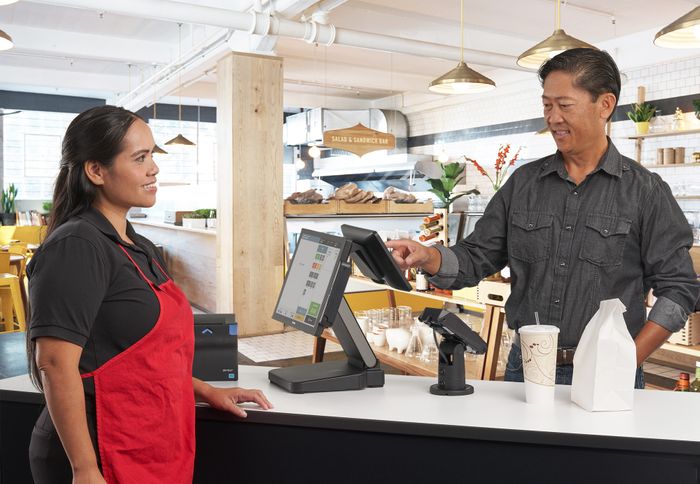 Toshiba Global Commerce Solutions will sponsor the exclusive Retailers Lounge at the Retail Technology Show held from April 26-27 at the Olympia London. The show connects retail's change-makers by uniting the region's leading retailers and tech innovators.
"As a global solution provider, with an extensive set of advanced solutions and an ecosystem of partners, we enable retailers to evolve and adapt to conditions so that they may thrive and prosper," says Andrew McDaniel, Managing Director and SVP of Europe, Toshiba Global Commerce Solutions. "Toshiba is thrilled to have the opportunity of sponsoring the Retailers Lounge again this year at the Retail Technology Show."
The Retailers Lounge is a hospitality space reserved for retailers at the event, offering a relaxation area with refreshments and seating. Lounge guests can glimpse Toshiba's portfolio of innovative retail solutions that enable retailers to unify their digital and physical experiences to address their unique needs. Those interested can engage with a Toshiba specialist to learn more about the company's total solutions across hardware, software, and services.

Toshiba's industry-leading and retail-hardened solutions that will be showcased include the TCx™ 810 family of POS, TCx™ Single Station Printer and HSP Series Printers, and the ELERA™ Commerce Platform. ELERA and its suite of solutions help free retailers from legacy technology constraints. With more control over store operations delivered by innovative retail solutions from Toshiba, retailers can enhance efficiency and productivity at scale.
The Retail Technology Show began in April 2021 and is run by the team who previously organized the UK's largest retail exhibition: RetailEXPO (formerly RBTE).

About Toshiba Global Commerce Solutions
Toshiba Global Commerce Solutions is a global market share leader in retail store technology and retail's first choice for unified commerce solutions. Together with a global team of dedicated business partners, we advance the future of retail with innovative commerce solutions that enhance customer engagement, transform the in-store experience, and accelerate digital transformation. To learn more, visit commerce.toshiba.com and engage with us on Twitter, LinkedIn, Facebook, Instagram and YouTube.