12 Sep 2023
Toshiba Launches New ELERA™ Security Suite to Address the Industry's Challenges Around Shrink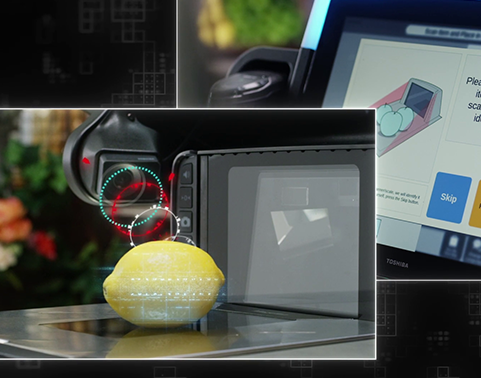 The new ELERA™ Security Suite from Toshiba Global Commerce Solutions empowers retailers to minimise shrink while providing consumers with enhanced checkout experiences and reduced friction. According to the latest data from the National Retail Federation, retail shrink accounted for $94.5 billion in losses in 2021 in the U.S. and continues to be a critical challenge for retailers.
"In a world where every second and every cent counts, ELERA™ Security Suite is not just a tool but a strategy—turning data into decisions and losses into profits," said Yevgeni Tsirulnik, SVP of Innovation and Incubation at Toshiba Global Commerce Solutions. "As global leaders in retail solutions, our Toshiba team and partners came together to envision and develop the A.I.powered ELERA™ Security Suite to enhance their loss prevention measures that have a direct and positive impact on retailer profits while also improving the shopper experience."
The ELERA™ Security Suite end-to-end solution deployed as-a-service through Toshiba's IoT platform, fully orchestrates computer vision cameras with advanced edge A.I., to enhance profit protections and shopper experiences through:
Monitoring consumer behavior in real-time – without servers or processing lag – via TCx® EDGEcam+ and multiple sensors, which adds enhanced security throughout the checkout area
Responding to incidents as they occur for more impactful and timely resolutions with leading A.I.-powered computer vision
Notifying shoppers of potential errors through proactive alerts and allowing them to correct the issue themselves – minimising employee intervention and improving the checkout experience
Differentiating customer's items vs. store items they're purchasing, improving recognition accuracy, and reducing incorrect warnings.
The modular ELERA™ Security Suite system empowers retailers with versatility and opportunities to leverage the latest technology to meet their business needs. The ELERA™ Security Suite can be part of the overall ELERA™ solution, or it can be attached to other Toshiba or third-party POS systems.
"We are excited to expand our collaboration with Toshiba Global Commerce Solutions by integrating the Qualcomm® QRB5165 System-on-Chip (SoC) for IoT into Toshiba's TCx EDGEcam+ to provide one of the best A.I. edge processing platforms in the market," stated Art Miller, Vice President, Business Development and Head of Retail and Payments, Qualcomm Technologies, Inc. "Qualcomm QRB5165 SoC brings distributed A.I. and compute capabilities to the edge eliminating the need for expensive and power-intensive servers in the back of the store."
This A.I.-driven solution presents benefits to both retailers and consumers across multiple touchpoints. ELERA™ Security Suite expands on the previously available ELERA™ Produce Recognition that leverages A.I. and computer vision to accurately and efficiently identify produce and eliminate the need to input produce codes at checkout manually. Retailers are already benefiting from the produce recognition innovation through improved inventory accuracy and throughput in the self-service experience enabling a more seamless checkout and positive consumer experience. Based on recent retailer data, Toshiba has found that shoppers save as much as five seconds per produce item lookup during checkout.
Retailers that invest in the ELERA™ Security Suite have seen strong returns on their investment in this new technology suite through increased inventory accuracy, decreased store staff intervention, and increased adoption of their self-checkout lanes. Given Toshiba's focus on retailers and consumer privacy, we also offer peace of mind by meeting the requirements of applicable data privacy laws, including all federal, state, regional, territorial, national, and local laws, regulations, and rules by any government agency or authority that relate to the processing or the security of personal data.