16 Aug 2023
Toshiba Launches Powerful and Compact TCx® 900 Point-of-Sale System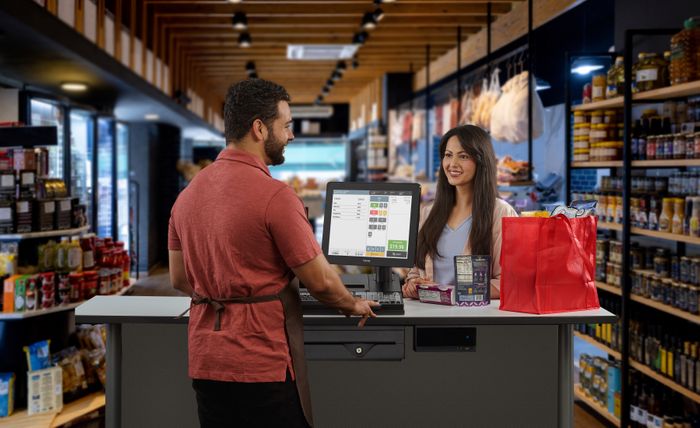 The TCx® 900 is the newest point-of-sale (POS) system from global retail technology leader Toshiba Global Commerce Solutions. It provides advanced technology offerings through a powerful modular system in a compact design built to last and evolve with retailers for the long term. The system increases store productivity, enabling retailers to minimise in-store operational expenses and focus more on the business to deliver engaging shopping experiences.
"The compact TCx® 900 meets Toshiba's retail-hardened standards of reliability, serviceability, and flexibility without compromising performance," said Robert Parsons, Vice President Product Portfolio at Toshiba Global Commerce Solutions. "The latest hardware solution allows retailers to confidently invest in a next generation platform that can reliably support their most demanding workloads today and whatever comes next."
The TCx® 900 enables retailers to transform their store operations while realizing unique benefits, including:
Power and performance with the latest 13th Gen Intel Core processors.
Productivity across multiple channels is fueled by next-generation DDR5 Memory Module technology supporting better bandwidth and transaction performance.
Adaptability and security through Windows and Linux OS support and enhanced digital security powered by Toshiba's TCx® Sky operating system.
Flexible innovation with a rich set of customisable ports that support various input/output systems for many configurations enables retailers to modernise their front end.
Sustainability and efficiency through a new design that is 40% more energy efficient than industry standards and is made from PC+ABS recyclable plastics.
Remote monitoring and management ensuring maximum up-time, supported by Toshiba's Proactive Availability Services.
"The retail industry is in the midst of massive technological reimagining driven by extraordinary shifts in consumer behaviors and a new normal of expectations for seamless, personalized and hyper-efficient shopper experiences," said Stacey Shulman, Vice President of Network and Edge Group at Intel. "Designed with 13th Gen Intel Core processor next generation compute performance, WiFi6 connectivity, and AI readiness, Toshiba's TCx® 900 is another example of the long history of collaboration with Intel to meet the flexible, scalable, high-performant and secure requirements retailers need to serve today's modern consumers."
The TCx® 900 is one of the latest innovations in Toshiba's rich history and growing portfolio of end-to-end hardware, software, and service solutions. As a trusted global leader in retail technology, Toshiba is devoted to empowering retailers to better serve their communities by enabling them to evolve with generations of consumers and associates while rapidly adapting to whatever the future holds.