17 Apr 2023
How TSC Printronix Auto ID calmed a perfect retail storm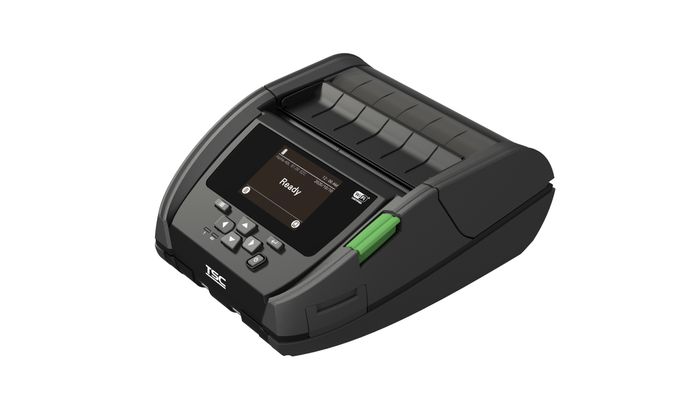 The pandemic caused an explosion in online shopping and, for one ecommerce business, its average 1.39 million orders a month brought both operational and growth challenges.
To cope with the meteoric rise in order fulfilment and demands for 24-hour delivery, it was keen to expand its network of 14 warehouse and distribution centres and 23 micro-fulfilment centres, adding more label printers to meet this growth. And this is where its problems began.
Equipment shortage: because of the pandemic, its existing label printer supplier couldn't deliver the mobile devices ordered a year ago. This hindered the ecommerce company's ability to expand its business quickly to meet demand.
Severe labour shortage: Covid also impacted availability of labour. To combat this problem, the e-commerce company planned on increasing its number of mobile printers across its warehouses to reduce unnecessary travel to pick up labels but couldn't because of the equipment shortage.
Resistance to change: Managing resistance to new tech is not uncommon so the IT team had to find a replacement that offered an equivalent or even better user experience.
TSC Printronix Auto ID was approached to help solve the problem. There were two priorities:
to resolve the printer supply shortage while ensuring any new devices operated under the customer's current WMS
to ensure new printers were easy to use and immediately scalable thereby not interrupting operations
Breaking system limitations
To integrate more mobile printers into production, TSC Printronix Auto ID had to first understand the commands from the e-commerce company's existing WMS language. Its engineers studied, verified, and customized firmware to enable the new Alpha-40L and Alpha-4L Mobile Printers to understand this language and, together with the existing printer language emulation function, enabled the new devices to operate within the customer's current WMS infrastructure.
Meeting operational requirements
The Alpha Series Mobile Printers have a user-friendly design so quickly became forces of productivity and efficiency. Auto calibration makes print operation easy and no additional settings are required by operators after changing and installing new media rolls. And operators favoured the new printers because they're reliable and compact whether used in a print cart or carried around. Their smart battery enables maximum productivity for a full shift, reducing process disruptions.
From the IT team's perspective, the mobile printer's line of accessories such as shoulder straps and battery charging docks help reduce time spent managing assets, while also easing operations. But perhaps the most important benefit is that TSC Printronix Auto ID printers' ability to support major printer language emulations allows label templates to remain unchanged during migration. This makes for a highly compatible and desirable rapid setup.
TSC Printronix Auto ID delivered on 3 fronts
Its engineers proved highly committed to customising solutions to overcome system constraints.
The Alpha Series Mobile Printers and accessories are designed to meet user applications and deliver a better user experience, which reduces adoption barriers and improves efficiency.
Steady product availability eased supply chain disruptions and reduced operational risks for the customer by providing the printers they needed without delay.
Visitors to stand 6A67 at the Retail Technology Show can evaluate the company's compact, affordable Alpha range of mobile printers including TSC Printronix Auto ID's powerful 4" RFID version, the Alpha-40L. Launched last year, this rugged device is RAIN UHF compliant and performs reliably, with immediate access to accurate RFID labels.
Also on display will be the durable yet lightweight 3" Alpha-30R mobile printer, which can comfortably be worn for full shifts without impeding user tasks. All these devices can be remotely managed. See more at tscprinters.com