Ultraleap's touchless tech available on BrightSign platform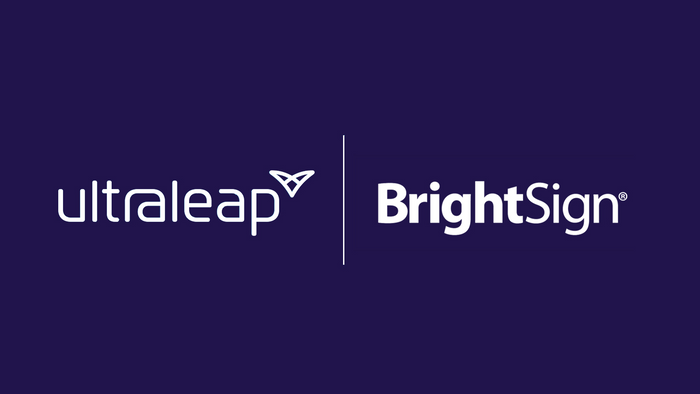 8 June 2022 - On the opening day of Infocomm, Ultraleap announces their approved partner status with BrightSign, the global leader in digital signage and retail media players.
This development means that BrightSign customers can now leverage Ultraleap's world class touchless technologies for their immersive experiences using BrightSign's XT1144 media player.
The companies will be demonstrating the power of their technology at Infocomm on booth N735 through a product explorer demo for retail experiences. It showcases Ultraleap's touchless interaction capability running natively on the BrightSign XT1144 media player and uses Ultraleap's 3Di hand tracking camera. Users can browse product offerings across cosmetics, food, and fashion, providing an engaging, natural interaction between consumers and brands.
Saurabh Gupta, VP of Out-of-Home and Retail at Ultraleap, said: "BrightSign's market leadership and strong customer relationships, combined with our innovative interface technology create an ideal partnership to bring the next level of interactivity to markets such as digital signage, retail and Out-of-Home media, with significant benefits for audiences as well as advertisers and network operators."
Jeff Hastings, CEO of BrightSign, said: "We have been working with Ultraleap for some time now and have always been impressed with their technology. They bring a new and exciting way to interact with digital displays that's safe and enjoyable to use. We are proud to have them as an approved technology partner and excited to see what our customers will do with their technology."
– ENDS –
https://www.ultraleap.com/company/news/press-release/brightsign-platform/