17 Nov 2023
Walker's Shortbread boosts stock visibility and traceability with Indigo's Warehouse Management System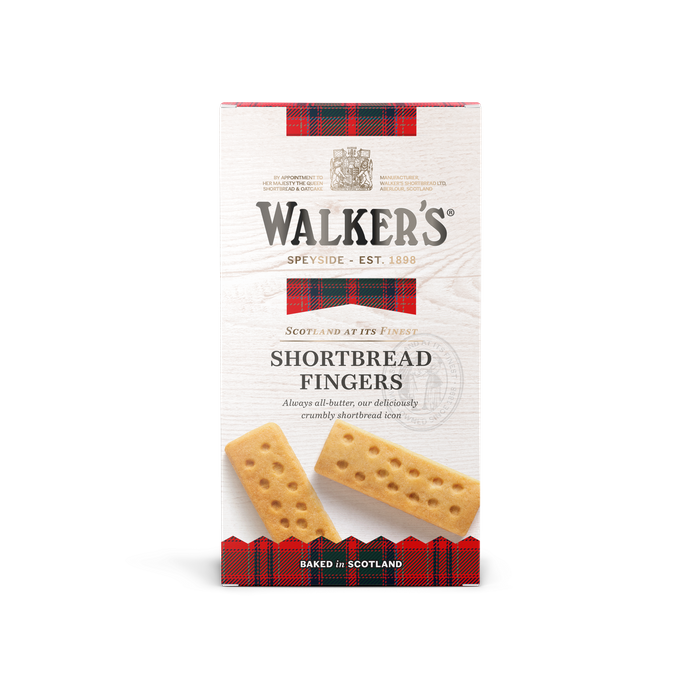 Walker's Shortbread has invested in Indigo's Warehouse Management System (WMS) software solution to boost stock visibility and traceability in its business operations.
One of Scotland's most iconic heritage brands, the Walker family has been baking top quality, delicious shortbread since 1898. Now a global, multi-channel business with annual revenues in excess of £164.6m, family owned Walker's Shortbread has built up a worldwide customer base that expects the very best. Walker's Shortbread is Scotland's biggest exporter of branded food with nearly 50% of its sales coming from its export division and although traditional retail distribution channels remain as strong as ever, e-commerce is becoming an increasingly important sales channel.
Today, the company still uses its original product recipes and bakes its biscuits in small batches, using just four ingredients. Traditional values of quality and natural goodness remain central to everything the company does, with technology now also playing a central, facilitating role. Top quality ingredients and packaging materials need to be carefully managed to minimise wastage, guarantee traceability and ensure excellent customer satisfaction.
Strong demand and continued global expansion have led Walker's Shortbread to invest in Indigo's warehouse management system software to implement process improvements in two key areas: management of inbound ingredients and packaging materials, plus outbound control of finished goods. This has enabled the company to streamline business operations across its sites and cater to an ever expanding, global customer base.
"Walker's Shortbread is a highly seasonal business and we simply couldn't have sustained the levels of global growth we've managed to achieve in recent years without Indigo's software to help us improve stock management, visibility and traceability," says John Taubman, Head of IT, Walker's Shortbread.
Using the latest Honeywell mobility edge CK65 mobile computers, all product components and ingredients are actively managed by warehouse operatives upon arrival on site, by booking raw materials into the system and attaching the relevant Quality Assurance paperwork. The QA department at Walker's Shortbread maintains strict internal control procedures, whereby items are either released for production in small batches, or remain held in the warehouse for future use. Ingredients can be stored in different locations and Indigo ensures full visibility of stock throughout the raw material warehouses, which in turn, allows for the timely transfer of items between sites and onto the relevant production line for maximum efficiency. Through the use of Batch/Lot numbers and/or GRN Walker's Shortbread ensures full traceability is maintained for all stock movements at all times, including returns of surplus material from production lines.
Indigo's software also manages the tracking and movement of finished goods from the point that freshly baked shortbread leaves the production line to be stored in the warehouse before shipment to customers. In-built checks ensure that all orders are correctly packed and labelled as specified by each customer, which is especially important for export orders. The solution offers operatives the flexibility to switch between normal order picking using pick faces, as well as full 'trailer' despatches. This feature has had a significant impact on efficiency levels.
Where relevant, any orders destined for multiple trailers can be loaded directly at the end of the production packing facility, to reduce time to dispatch speeds and materials handing overheads. Using Indigo, goods can now be added to a trailer immediately after they leave the production line in real-time, ready for dispatch on an ongoing basis. Warehouse management can locate items within a large order at any time and once a trailer is dispatched, sales orders and pick instructions can be updated automatically to reflect previous consignments shipped.
"This feature saves us a considerable amount of time. Indigo has helped us to automate an existing process and it enables us to ship large quantities to big distribution centres very efficiently," says Taubman.
Finished goods stored in the warehouse are visible within Indigo as 'available stock held' across its Scottish production sites, plus multiple consignment stock locations throughout England, from where products are exported onto leading retailers throughout the world. Indigo also manages traceability, by linking lot numbers to individual works order and sales order numbers. Every single item leaving the warehouse – whether it is an e-commerce order dispatched directly to a consumer's home, or a bulk order to a retailer – can be tracked down to the individual production batch, with all ingredients accounted for in an extensive paperless traceability system.
"Using Indigo, we have excellent stock traceability and visibility throughout our distribution network, which has also meant shrinkage is significantly reduced," says Taubman. "Another way using Indigo has helped to improve efficiency for Walker's Shortbread is by removing paper from the manufacturing process and ensuring that all customer orders are correctly accounted for. Previously the system was entirely paper based and prone to errors resulting from extra case orders being packed unnecessarily. Since these are labelled uniquely for every customer, any surplus items would need to be returned to the factory and repackaged before onwards shipment, resulting in inefficiencies and time wasted."
--- ENDS ---
About Indigo Software
Indigo Software is a leading global warehousing and logistics supplier providing warehouse management system (WMS) solutions. Indigo Software provides WMS solutions for industries including food & drink, fashion & apparel, FMCG & high technology, automotive, manufacturing, e-commerce, wholesale & distribution, 3PL, pharmaceuticals, chemicals & cosmetics. Indigo Software's extensive list of happy and referenceable customers includes: PUMA, Regatta, Artex, Tommee Tippee, Samworth Brothers, Greencore, Tetrosyl, Ionics, Panache Lingerie, Evans Vanodine, Coastal Pet Products, Hearthside Food Solutions and Bunzl. Established for over 40 years, Indigo Software's success is due to our long-term customer focus, strong company values, in-depth industry experience and because we deliver and support a total solution with competence, expertise and integrity, to serve our customers' mission critical businesses. For further information about Indigo Software please visit the website at https://www.indigo.co.uk.