Attensi PROCESS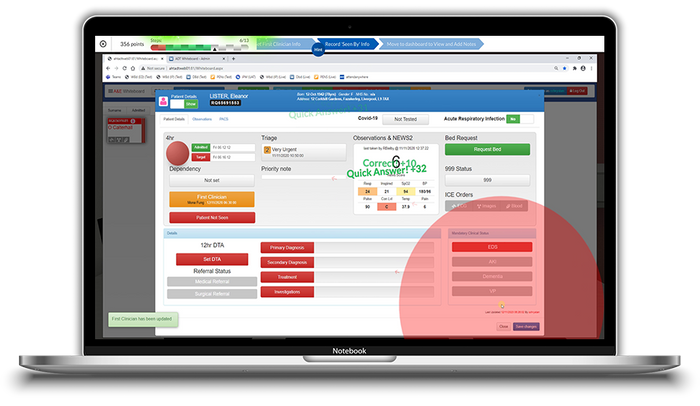 A groundbreaking approach to process training
Real-life context
Traditional classroom training has always lacked real-life context.
Attensi PROCESS gives your team the chance to learn your processes in a totally interactive virtual world.
Give them the opportunity to immerse themselves in a virtual reality where they can apply their learning to life-like scenarios.
Suits a variety of learning styles
Accommodating a variety of learning styles isn't always possible in classroom-based training.
Attensi's gamified simulations combine kinesthetic, visual, and auditory learning. Provide a well-rounded, engaging training resource for your team that they'll want to revisit time and time again.
Suitable for IT and workplace processes
Attensi PROCESS is a versatile tool that can be used for both IT and workplace processes.
Whether it's rolling out your new IT software, competence training or mastering practical processes, Attensi PROCESS provides an interactive, engaging platform for your team to nurture their latest skills.
Sophisticated software across a multitude of systems
We understand your organisation may use a variety of systems across a number of departments. That's why we've made sure Attensi PROCESS is compatible with a wide range of IT systems.
You always want to be proactive, not reactive when it comes to your training. Attensi PROCESS is a flexible software that's easily created and easily deployed.
You can update your modules and add new material at any time using Attensi CREATOR. Make sure your training always stays relevant so you can remain a competitive employer in your marketplace.
Your processes made better
Lack of user adoption is one of the biggest causes of failure when it comes to rolling new IT systems or workplace processes.
In order to 'complete' the training, users must play a faultless run of the simulation. Only when they can complete the session without triggering the support feature, will they become fully certified and have officially mastered the process.
Designed to fit seamlessly into your organisation, Attensi PROCESS gives you the ability to integrate your sessions with existing learning management systems.
Ensure a smooth transition to an effective future.