Attensi SKILLS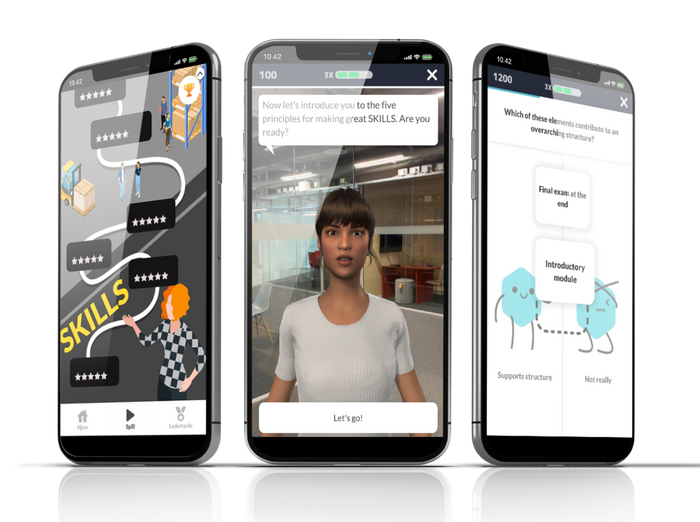 Made to be mobile
This groundbreaking mobile-first approach allows your teams to play our flexible, bitesize mini games on the go, whenever suits their busy schedules best.
Legitimate, sophisticated gaming engines
Combine all the fun elements of sophisticated gaming technology with your organisation's essential information.
Modules your teams want to come back to
We merge the best elements of gaming with behavioural and psychological insights to create immersive, interactive, highly engaging learning experiences.
Training for the everyday
Create realistic, everyday scenarios in your modules that feel relevant and provide an enlightening experience to your users.
Every day is an 'aha!' moment!
Scale your SKILLS
Delivering quality training at scale has always been a challenge facing some of the world's biggest organisations.
This mobile-first technology couldn't be easier to scale up in your organisation.
Keep track of leaderboards, dive into the latest minigames and engage your teams without borders.
Onboard with Attensi SKILLS
Time, money, finding a venue, gathering large groups in one place – onboarding training has had its challenges.
Attensi SKILLS is a superfast, convenient and flexible way of introducing your new team members to your organisation in an informative and exciting way.
Combine your Attensi SKILLS and Attensi PROCESS platforms, and your newest recruits will be ready to go in no time.
Nurture your talent
Upwards of 93% of modern employees say they would stay at a company longer if they offer a quality learning and development programme?
All Attensi minigames are designed to be done in repeatable, bitesize sessions. Complete the modules as many times as you like and refresh on any given skill.