Mako 6600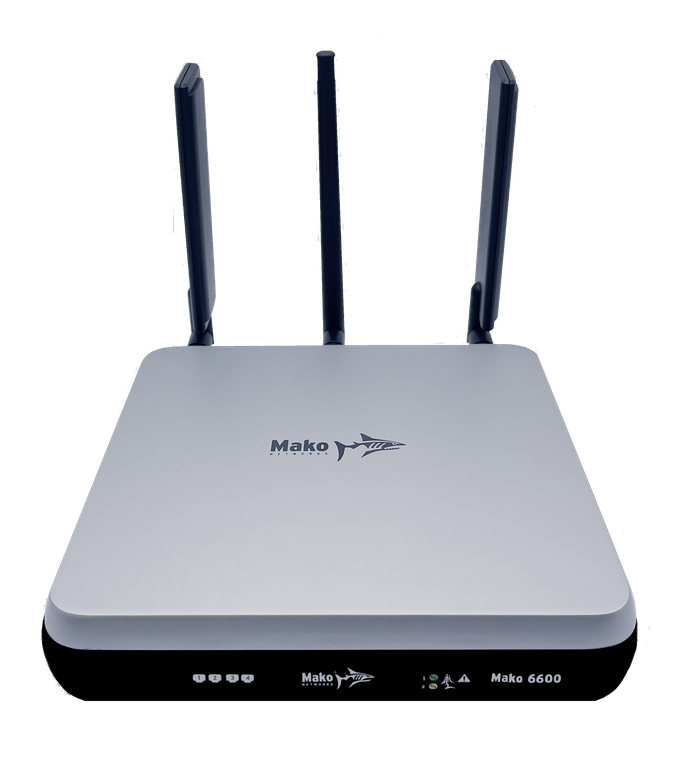 PCI-certified Mako security gateways combine a multitude of networking functions within a single device, including next-gen firewall protection, VLAN routing and switching, encrypted Mako VPN Cloud tunneling, wired and wireless connectivity, SD-WAN failover and more. Deploying a Mako security gateway to each of your distributed sites, could eliminate several routers, firewalls or other devices at each site, greatly simplifying your network and potentially reducing costs.
The Mako 6600 continues our legacy of design innovation, improving on the highly secure Mako 6500 by adding a dual-SIM LTE module, higher transfer speeds, more efficient VPN performance and an SFP port that allows for flexible SD-WAN configurations while retaining four physically-segmented LAN ports. With a sealed, tamper-proof case, no moving parts and high heat tolerance, the Mako 6600 stands up to tough network environments, such as petroleum, QSRs and retail.
Like all Mako devices, the Mako 6600 security gateway is managed via our cloud-based network management and monitoring application, the Mako Central Management System (CMS), part of our proprietary, PCI-certified network platform, the Mako System.