Omni-Plan: Markdown Optimization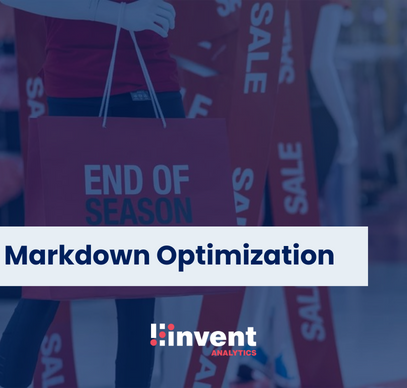 The new retail landscape isn't static; your markdowns shouldn't be either. Winning in the competitive omni-channel retail era requires you to excel at pricing strategies and create a path to potential margin growth. That means using more effective, optimally timed markdowns for each product that differentiates between regions, climates and stores.
Our Markdown Optimization Solution helps you maximize your overall profit by optimizing your pricing strategy for each item over its lifetime. It allows you to accurately predict seasonal demand for new products with limited history. By analyzing product attributes, price elasticities, weather and other impacts, it enables you to maximize revenues from your inventory investment.
Markdown Optimization leverages full capabilities of AI and advanced analytics to help you anticipate omni-channel fulfillment opportunities for each and every product. It enables you to lower your markdown loss, achieve higher sell through, and gain visibility into end-of-season sales and inventory levels.
Learn More: https://www.inventanalytics.com/omni-ai/omni-plan/markdown-optimization/