Portal (Display Signage)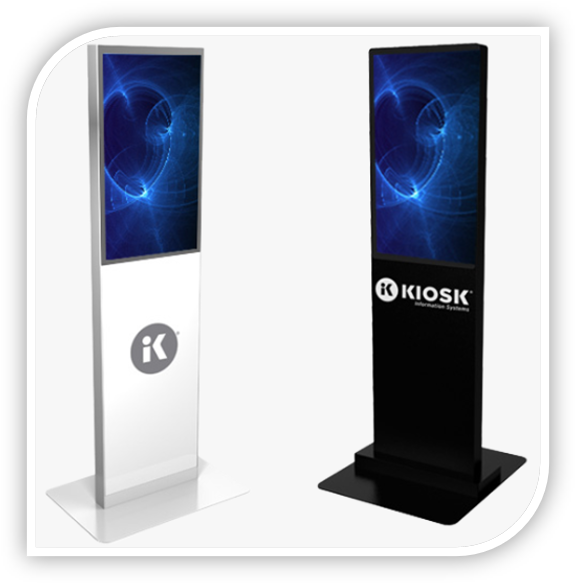 Portal (Display Signage)
Digital display kiosks provide an attention-getting platform designed to increase brand and message awareness and improve the customer's experience. The Portal kiosk series is ideally suited for retail and hospitality applications such as targeted advertising, endless aisle, guided selling, way-finding and more. Custom colors and graphic options are available to complement the placement environment and spotlight the application.
The minimalistic design of the Portal kiosk provides a modern look that effectively draws the user's attention to the display content. The compact footprint features a 32" portrait Projective Capacitive (PCAP) LCD, for a brilliant digital engagement that consumes very little floor space. This model provides full ADA compliance and universal customer access.
The PC and PCAP LCD are manufactured by KIOSK's Parent Company, Posiflex. Posiflex is a World Leader in Point of Sale terminals and related POS componentry. They are best known for highly reliable devices with life cycles that far exceed industry averages. Because the enclosure metals and components are self-supplied (and stocked), KIOSK can provide attractive pricing and leadtime on this popular design series.