TK Series (Stellar)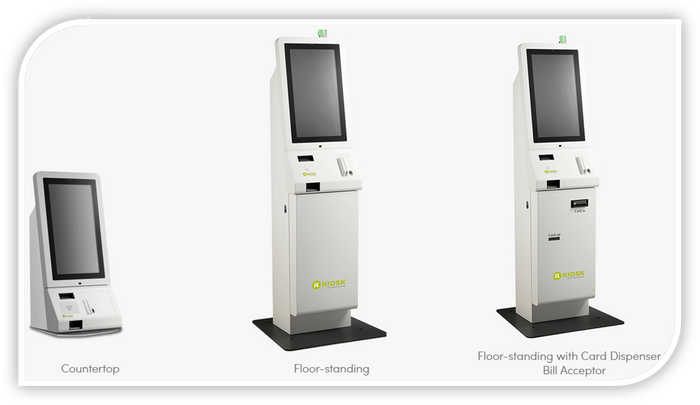 Stellar TK Series
The Stellar TK-2100 Series is a modular kiosk that can be tailored to complement the deployment setting and reinforce the company branding. Purpose-built for various self-service applications, this kiosk can be integrated with multiple transaction components, delivering versatile performance to help business owners enhance customer engagement.
Modular Design & Multiple Configurations
The Stellar TK-2100 Series is available as a countertop kiosk or floorstanding kiosk with pedestal, providing modular deployment options in the same standardized family.
Easy Maintenance
All access doors open at the front to provide easy access for quick service and maintenance. There is no need to move the kiosk away from walls, or dismantle the main body of the kiosk to remove components for servicing.
Customised Approach
Choose from a series of peripheral options including barcode scanner, receipt / ticket printer, bill acceptor, and card dispenser to accommodate your transaction demands.
Various Applications
Designed for public access, the Stellar TK-2100 Series is suitable for a wide variety of self-service applications including: retail Point-of-Sale, loyalty program, restaurant self-ordering / food court pre-ordering, hotel self-check-in, hospital patient check-in, theater / museum self-ticketing, and access control.