24 Nov 2022
Viva Wallet POS app - Tap On Phone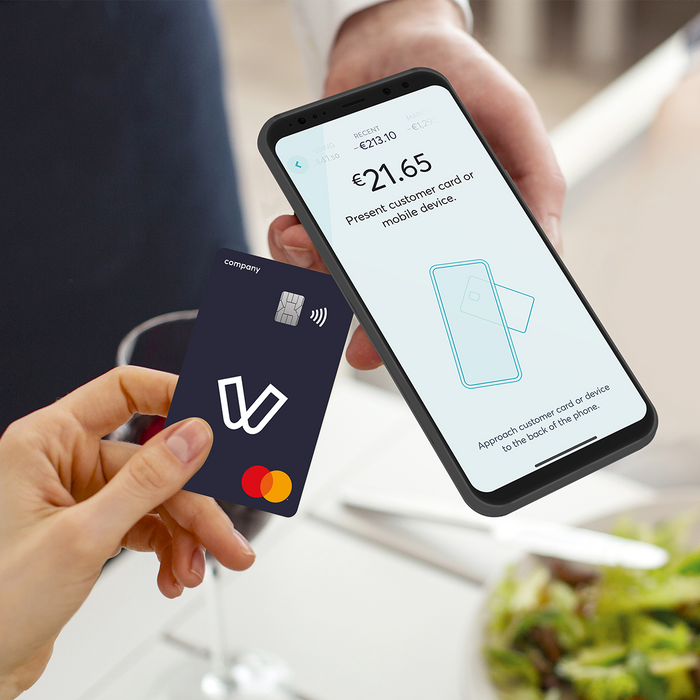 The innovative Viva Wallet POS App, with the Tap on Phone feature, can make any Android** smartphone or tablet function as a card terminal, making it an invaluable tool for every retail business. Anyone can just create a Viva Wallet account, download the Viva Wallet POS App, and start accepting payments on any smartphone!
How it works
The process is simple: The seller enters the payment amount in the Viva Wallet POS App and the customer taps their card or digital wallet in the back of the seller's phone. Once the payment is processed, the receipt is sent to the customer via e-mail or SMS.
Unique benefits
Mobility – The Viva Wallet POS App allows the user to accept payments at all places: Salespeople can roam the store, using their phones to accept payments wherever the customers are, thus accommodating more people faster, and relieving pressure from the registers. That way, overcrowding and big queues are avoided, even on the busiest days times like Black Friday.
No Wi-Fi? No problem! You don't need Wi-Fi to accept payments on a smartphone, you can just use the device's data plan. Even if the internet connection is completely lost, the store will keep functioning as usual, with no transactions being lost!
Multiple devices: With the Viva Wallet POS app making Android smartphones and tablets function as card terminals, it's now very easy for businesses with multiple employees to have more devices they can accept payments with. No need to buy a new card terminal when you can just use an any Android device!
No extra costs: There are no monthly fees for using the Viva Wallet POS App and you don't need any extra hardware to accept payments.
0% Acceptance fees
Every merchant that onboards with Viva Wallet is given a free, Digital first business card, which they can use to minimize the commission on their transactions. By using their card to cover business expenses, like inventory or energy bills, the merchant can drop the commission on their transactions down to 0%. The more they use the card, the lower their acceptance feels will be.
**The Viva Wallet POS app requires Android 8.1 and above, NFC-enabled device.