01 Dec 2022
Viva Wallet card terminals powered by Google Play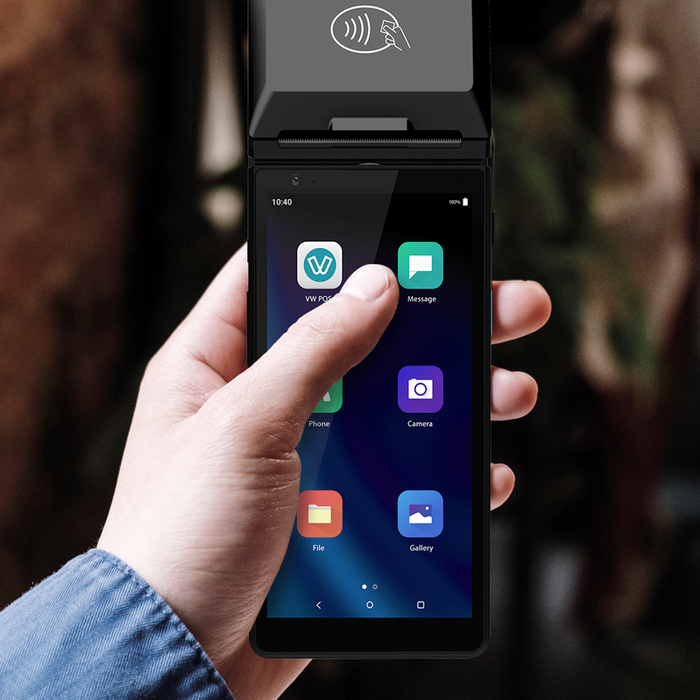 Viva Wallet Card Terminals powered by Google Play
The Viva Wallet card terminals powered by Google Play combine the functionality of a smartphone with the capabilities of a traditional card terminal. They present an innovative and convenient choice for retail businesses looking to streamline their payment process and take advantage of the latest technology.
Unique benefits
All the apps you need in the same device 
Coming equipped with Android 11.0 and Google Mobile Services built in, they can effectively function as smartphones, allowing users to download a wide range of business-related apps. Thus, for example, the user can seamlessly switch from accepting a payment, to managing inventory or taking an order, through the respective apps.
Acceptance of both contactless and Chip & PIN payments
Even though most card transactions are now contactless, there's still a sizable minority of people that are used to and prefer Chip & PIN payments. The Viva Wallet card terminals powered by Google Play are capable of processing both types of payments, making it a convenient choice for businesses that want to accept payments from a wide range of customers.
Mobility
The Viva Wallet card terminals powered by Google Play are portable, which means that they can be incredibly useful in the hands of professionals that need to take payments on the go or businesses that employ delivery drivers and couriers. They also have a built-in thermal printer for printing receipts and labels, even on the road.
0% Acceptance fees 
Every merchant that onboards with Viva Wallet is given a free, Digital first business card, which they can use to minimize the commission on their transactions. By using their card to cover business expenses, like inventory or energy bills, the merchant can drop the commission on their transactions down to 0%. The more they use the card, the lower their acceptance feels will be. 
Viva Wallet POS App: The innovative solution that turns smartphones to card terminals
Does your business need a larger number of card terminals? Just download the Viva Wallet POS App, which makes any Android smartphone or tablet function as a card terminal for accepting contactless payments. That way, you can easily increase the number of card terminals at your disposal at no extra cost!