12 Dec 2022
Viva Wallet Smart Checkout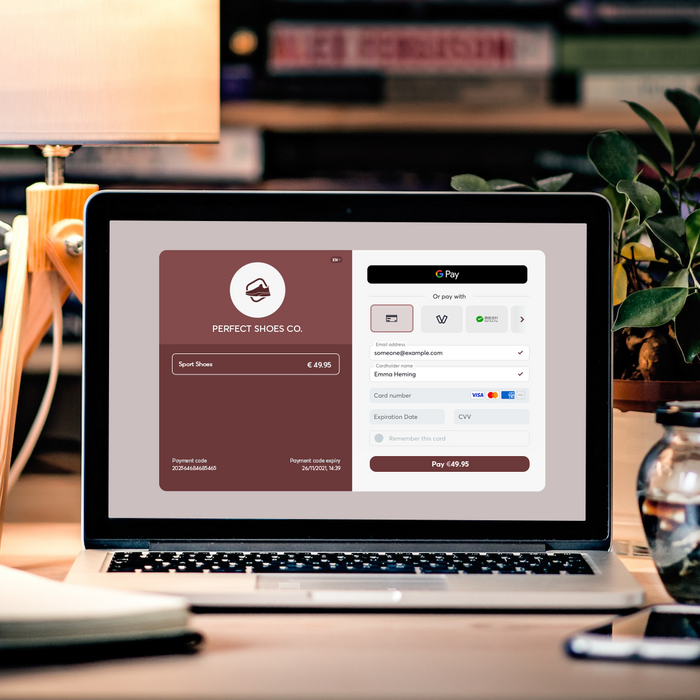 Viva Wallet Smart Checkout
Smart Checkout is a hosted payment page for online stores, that gets better and smarter over time, developed entirely in-house by Viva Wallet. Boasting a wide array of innovative features, Smart Checkout improves customer experience to produce better results.
How it works
Smart Checkout is a complete payments solution, covering all the needs a multinational retailer looking to sell online might have. As it is continually updated and enriched with new features by the Viva Wallet team, Smart Checkout allows merchants to shift their focus elsewhere, with their payments being taken care of by the experts.
21% increase in conversion rate
In contrast to most payment gateways, Smart Checkout actively contributes to better results, as it can increase an online store's conversion rate by 21%. This is because Smart Checkout adapts intelligently, based on the customer's location, preferences, and past behavior, to present the payment methods most likely to convert. Moreover, Smart Checkout comes with a wide range of features that increase conversion, like:
Saved cards: Customers can pay using cards they have saved during past purchases, even from other Smart Checkout merchants. New merchants take advantage of the pool of already saved cards across the Viva Wallet ecosystem. A customer account is not needed to save cards. ​

30+ payment methods accepted: International card schemes (Visa, Mastercard, American Express, and more), local card schemes (Bancontact, and more), local payment methods (Klarna, iDEAL, and more), digital wallets (PayPal, Apple Pay™, Google Pay™, Samsung Pay™) and more!

Pay on Delivery: Customers can pay with their preferred payment method upon the delivery of the goods they have ordered.

Compliance & security: full PCI & SCA/3DS support utilizing SCA exemptions, along with advanced fraud protection using Machine Learning algorithms.​
Constantly self-updated to a) offer new payment methods, b) offer new conversion-improving features, and c) comply with all the latest regulatory and security requirements.​

Effortless integration: The merchant write only one line of code and is ready to start accepting payments with Smart Checkout.

Mobile-optimised: offers an optimised payment experience on any device (mobile, tablet, laptop, or desktop)
0% Acceptance fees  
Every merchant that onboards with Viva Wallet is given a free, Digital first business card, which they can use to minimize the commission on their transactions. By using their card to cover business expenses, like inventory or energy bills, the merchant can drop the commission on their transactions down to 0%. The more they use the card, the lower their acceptance feels will be.  
Viva Wallet POS App
We've also developed a cutting-edge solution for card-present payments, which can be used in conjunction with Smart Checkout, by a merchant that wants to accept payments online and in-person. The innovative Viva Wallet POS App, with the Tap on Phone feature, can make any** Android smartphone or tablet function as a card terminal, making it an invaluable tool for every retail business. Paired together, the Viva Wallet POS App and Smart Checkout create a first-rate omnichannel payments solution that comes at no fixed cost or monthly fee.
**The Viva Wallet POS app requires Android 8.1 and above, NFC-enabled device.