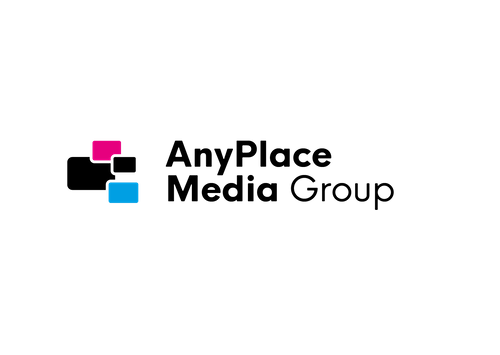 Anyplace Media Group
Stand: 5B50
| Content Creators
| Digital Menu Boards
| Holograms & Mixed Reality
| DOOH/Outdoor Signage
| Integrator
| LED Signage
| Maintenance
| Digital Signage Kiosks
| Totems
| Video Walls
Anyplace Media Group are a leading provider of digital signage solutions. Our digital signage solutions help businesses to deliver dynamic, targeted messaging to their customers, employees, and visitors.
Anyplace Media Group offers a variety of digital signage solutions, including digital menu boards, interactive kiosks, video walls, and wayfinding displays. Our solutions are designed to help businesses increase engagement, enhance the customer experience, and boost sales.
One of the key benefits of working with Anyplace Media Group for digital signage solutions is their ability to deliver customized solutions tailored to the unique needs of each business. We work closely with clients to understand their goals and objectives, and develop solutions that are effective in achieving those goals.
In addition to providing digital signage hardware and software solutions, Anyplace Media Group also offers content creation services. Their team of experienced designers and content creators can help businesses create engaging and visually appealing content that resonates with their target audience.
Anyplace Media Group's digital signage solutions are backed by robust analytics and reporting capabilities. This allows businesses to measure the effectiveness of their digital signage campaigns and make data-driven decisions to optimize their ROI.
Overall, Anyplace Media Group is a trusted partner for businesses looking to implement digital signage solutions. With their comprehensive range of hardware, software, and content creation services, they help businesses deliver dynamic, targeted messaging to their customers and boost engagement, sales, and customer satisfaction.
Address
Unit 48 Axis Park
Manasty Road
Peterborough
Cambridgeshire
PE2 6UP
United Kingdom