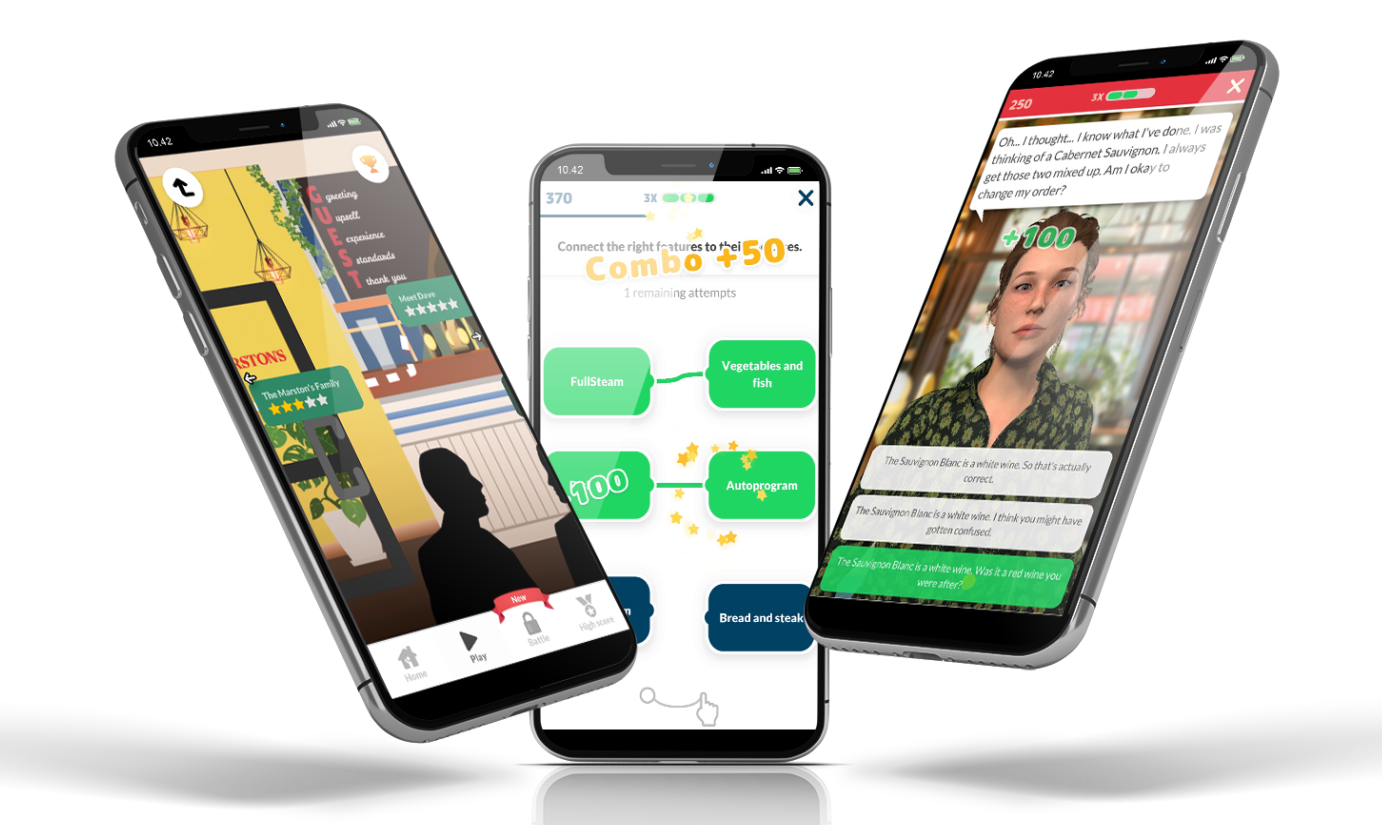 As the world's leading provider of gamified simulation training – Attensi is revolutionizing how retailers are upskilling their people to deliver real and measurable impact to their business. With our immersive 3D gamified solutions you can engage your staff with immersive training, powered by the best insights from human psychology, learning, and gaming.
Whether they train on mobile, desktop, or VR, you can empower your people to master new skills and adopt best practice behaviours with training they will want to both complete and repeat. Recreating their working environments with immersive 3D graphics and developing realistic scenarios, and interactive dialogues with voice-acted avatars to test their knowledge. All in a safe, learning-by-doing environment.
Attensi has delivered gamified simulation training in over 140 countries, in more than 30 languages. Our retail customers include ASDA, The Fragrance Shop, Daimler Mercedes Benz, Circle K, Volvo, Bosch Siemens Hausgeräte, and many more.