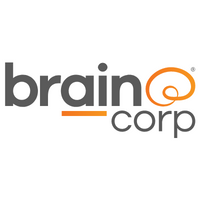 Brain Corp
Stand: 6A46
| Artificial Intelligence/Machine Learning
| Robotics & Humanoids
| Business Intelligence
| Smart Labels/RFID Tags
| Robotic Fulfilment
Brain Corp is a team of robot enthusiasts that lives to create the world's best AI software for building and using autonomous mobile robots (AMRs) that can support people in dynamic public spaces, such as retail stores, airports, hospitals, malls, universities, and more.
From the company's founding in 2009, our goal was simple: to create software that transforms everyday machines into autonomous solutions. We've succeeded beyond what even co-founders Dr. Eugene Izhikevich, a world-renowned computational neuroscientist, and Dr. Allen Gruber, a tech entrepreneur, had thought possible. Today, working with our manufacturing partners, we have deployed or enabled more than 14,000 mobile robots worldwide, representing the largest fleet of its kind.
More than any other company, Brain Corp is innovating the use of commercial robots in daily public life, where they are assisting with dull, dirty, or dangerous tasks so humans have more time to do what they are uniquely qualified to do.