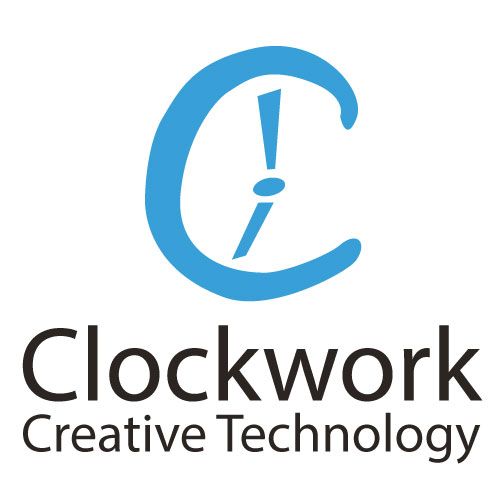 Clockwork Creative Technology
Stand: 6J73
| Installers
| POS/POP
| Agencies
| Cloud Solutions
| Hosting Services & Solutions
| Labelling & Ticketing Software
| Inventory Management
| Store Apps
| Supplier Portals
| Warehouse Management Systems

Clockwork is a software development and technology support company based in Leeds UK.
We specialises in extremely quick agile software development.
We have our own suite of software applications for Automatic Point of Sale Production, Inventory Management, Store Auditing, Store Profiling, Project Management, and Asset Tracking.

Our software apps are infinitatly customisable if you can imagine it we can build it into your software!
We can also host, support, and maintain your solution using our own cloud of 50+ servers.
We work with many corporate retailers either directly or through third party companies.
We're exhibiting at the Retail Technology Show as it gives a great platform to talk directly to retail leaders and demonstrate our innovative and flexible solutions.
We've got so much to show but some of the highlights are:
Our POS solution for example robotises Adobe Indesign to create perfect point of sale with store specific imposition.
We have multiple Indesign robots in our cloud that handle the processing or it can be directed to a local server or workstation.
From your custom website your stores or head office can request POS artwork which is built on demand or downloaded from pre approved builds.
Our inventory management systems can run stand alone or as part of our other packages.
It is a incredibly powerful and flexible inventory management system in use for Goods Not Sale fulfilment in a number of dedicated warehouse, sample management and pre printed POS distribution in large retailers.
Our Store Auditing apps allow you to audit your store through our totally customisable mobile app.
Our Store Profiling systems allow you to comunicate with your store with store specific guides for example a weekly guide on what POS to put on shelf, take down etc.
Bringing it all together we have our Project Management systems in use by a number of corporate marketing departments and studios that manages your campaign, projects and briefs.

All our apps can work together and integrate with your existing systems.
Address
Unit 5, Armley Court
Armley Road
Leeds
West Yorkshire
LS12 2LB
United Kingdom