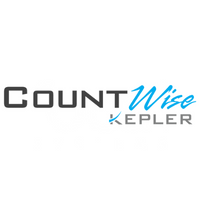 Countwise
Stand: 5G30
| Audience Management
| Big Data Analytics & Insights
| Sensory Trackers
| Business Intelligence
In early 2022 Countwise & Kepler Analytics of Australia came together to form the Countwise-Kepler group. The group is now the recognised leader in customer retail centric insights.
We are located at 9 internationally based offices and have implemented 18 partner programs in key strategic areas around the globe. The Countwise-Kepler group is working with, and helping, more than 22,000 businesses improve their understanding of customer traffic and on-site visitor behaviours.
Our Mission: is to enable your business to leverage footfall traffic, labour, and sales data; optimise marketing and operational effectiveness and enhance the brick-and-mortar world with actionable insights.
The Countwise Kepler Analytics Solution – more than just a footfall counter.