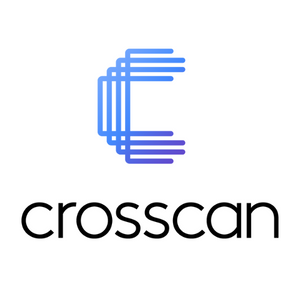 Crosscan
Stand: 6D01
| Business Intelligence
| Sensory Trackers
| Facial Recognition
| IoT
| Labour Scheduling
| Workforce Management
| Optimisation & Personalisation Technology
| Cloud Solutions
| Customer Counting
| Queuing Management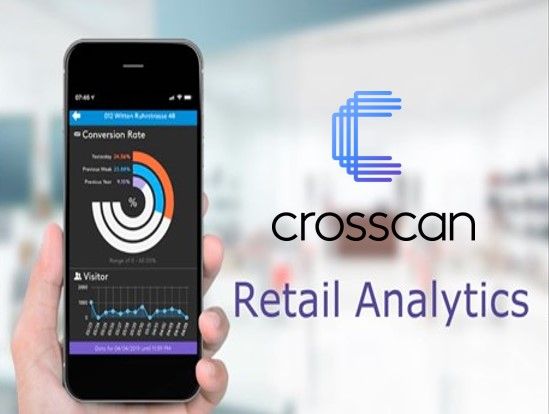 With visitor frequency measurement, data analysis in the retail industry and the Crosscan Connect IoT platform we are one of the largest system providers: More than 800 brands and retail companies place their trust in the Crosscan Connect IoT platform for the data analysis and management of diverse sensor systems.

Crosscan accurately measure how many visitors enter or pass store, collects the data in terms of each individual company and then focus on analyzing the data and providing configurable reports to maximise business potential.
People Counting
Conversion Rates
Pathways
Dwell Time
Heatmapping
Gender & Age Detection
Queue Management Predictive POS Demand AI
Occupancy Level Management
Store Analytics Dashboard
Mobile App with Push Messaging
Digital Transformation
Retail Analytics
Visitor Frequency
RFID
EAS
Electronic Shelf Labelling
Installation & Service

Our solution is modular and ranges from occupancy management/reporting (including our app), traffic reports - including visitor and customer counting (conversion rates), heat mapping and dwell times, queue management to facial recognition and gender/age reports.
Operational decisions can be made optimally. The conversion rate of the store becomes visible, staffing is adjusted to reflect the number of visitors at key times, the store and industry potential can be evaluated and discovered by benchmarking, the correlation with, for example, the weather or the product groups sold provides valuable information on visitor and customer behavior.
Strategic decisions in the company can thus be made in a success-oriented manner: Profits are increased and costs are reduced!
What has long since been available in online retail - visitor and customer analysis - Crosscan provides valuable insights in bricks and mortar retail and thus improves competitiveness many times over. The customer moves to the centre of the business model - Customer Centricity : customer in focus - success in focus.
With insights on the entire company as well as real-time business intelligence data on one platform, retailers can analyze their data globally or locally, act quickly and address their customers appropriately in a swift manner.
Tel: +44 7775 385997
www.crosscan.com/en