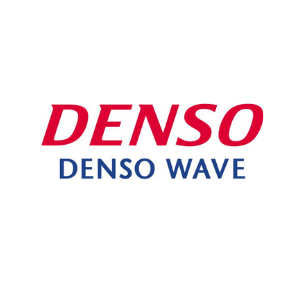 DENSO WAVE
Stand: 6G80
| Facial Recognition
| Inventory Management
| Inventory Management
| Scanners/ Hand-Held Terminals
| Stocktaking
| Inventory & Order Management Systems
| RFID Tracking
| Robotic Fulfilment
DENSO WAVE – Driven by quality.
With over 154,000 employees, the DENSO CORPORATION is one of Japan's largest corporate entities of the Toyota group. Its subsidiary, DENSO WAVE, is among the world's biggest manufacturers of Auto-ID products and solutions helping businesses in retail, logistics and healthcare to improve their stock management, have full data transparency and accelerate processes along the supply chain.
DENSO WAVE solutions range from premium RFID readers, handheld terminals / mobile computers and barcode scanners to complex and cloud based IoT Data Management Systems. As the inventor of the QR Code® we also offer integrated system solutions for QR Code® administration.
No matter what we do, we are always "Driven by quality". DENSO WAVE hardware and software solutions are therefore tested exentsively before being available at the market. This way we ensure that users can fully focus on their tasks.
Visiting our booth, you will not only learn more about our newest inventions, but you will also be shown our end-to-end solution in cooperation with our partners RAS, Bowe IQ and Chainlane.
News
DENSO introduces the new rMQR Code – the rectangular Micro QR Code. It can be printed in long, narrow spaces, while retaining the outstanding scan speed and data capacity of a conventional QR Code.

DENSO introduces the new BHT-M70 to the market this month. The Android mobile computer comes with the strongest decode engine from DENSO and scans up to 30 tags per second.