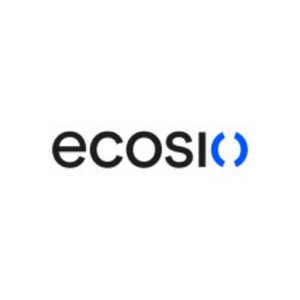 ecosio
Stand: 6E28
| EDI
| Cloud Solutions
| Automation
| ERP
| Inventory & Order Management Systems

ecosio is a leading provider in the field of B2B integration, specialising in electronic data interchange (EDI) and e-invoicing. Through intelligent technologies and excellent service, ecosio accelerates B2B business processes and enables companies to realise all the benefits of automated message exchange with minimal effort.ecosio's unique, "EDI as a Service" solution is characterised by outstanding usability, seamless ERP integration and unparalleled customer support, with direct contact persons provided for each individual customer. Extensive expertise, 24/7 monitoring and proactive error-handling ensure future proof and hassle-free B2B integration, precisely tailored to the technical and legal requirements of you and your B2B partners - implemented via a single, cloud-based connection to the ecosio Integration Hub.
Address
The Cursitor
38 Chancery Lane
London
United Kingdom
WC2A 1EN
United Kingdom
Products
Turn electronic data interchange (EDI) into a competitive advantage. Save time and money, minimise risks and experience automated partner communication as never before with Connections That Work.

In this infographic we've pulled the relevant data from a number of industry leading reports in order to shed light on the top five advantages of e-invoicing.
Videos
Migros Group is Switzerland's largest retail company and the country's largest private employer with around 98,000 employees. Find out why this retail market leader chose to switch to ecosio's unique ...

Historically grown EDI landscapes are unable to cope with today's requirements. Many retailers are struggling with inefficient supplier onboarding, message monitoring and EDI error resolution.