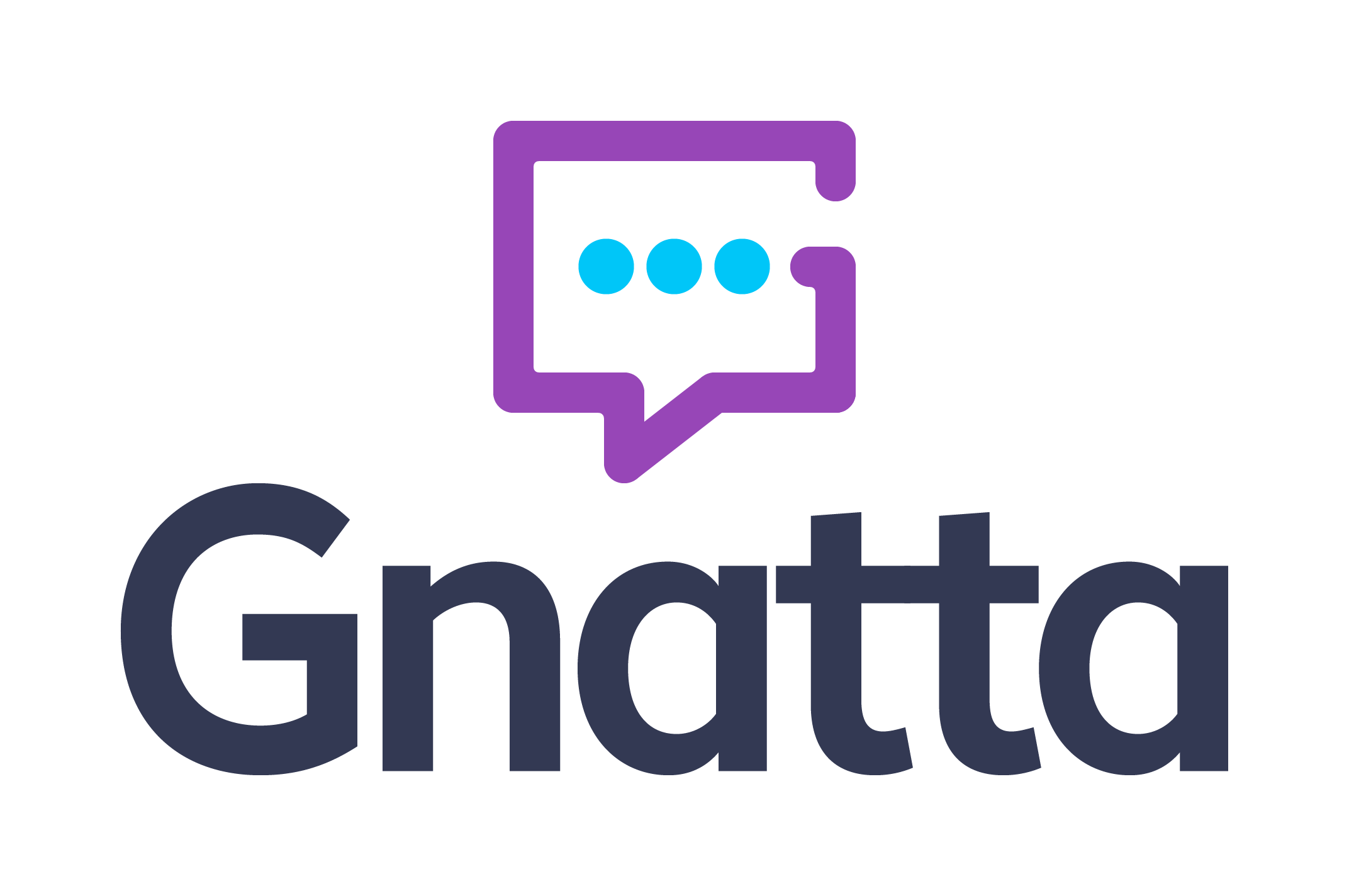 Gnatta is an independent SaaS customer communication company with a suite of products created for businesses of all sizes. Using Gnatta, companies create exceptional customer experiences and maintain high standards of customer care at all times.
Our products go beyond existing plug-and-play solutions. They're customisable by design, allowing for them to be configured to target your specific business pain points and change as your care strategies evolve over time . The software is designed with customer care staff in mind, so that they're able to make changes quickly and easily. This means that your staff spend more of their time focusing on their customers instead of waiting around for IT support.
Pulling all of the different types of information you produce into one place, Gnatta makes it easier to visualise and understand how well your customer care staff are performing. On top of this, since Gnatta updates in real time, you'll never have to report success based on anecdote - you'll always have the up-to-date facts to back you up.
Our staff have a long history working within and running contact centres. Gnatta was founded from within a contact centre by people facing customer care challenges. This means that by working with us, you'll get a strong sense that we can truly empathise with the problems you face and our passion to help fix them. As problem solvers, we partner with our clients to really understand their pain points. Then we can put together bespoke solutions that target those pain points to drive positive change.
As Gnatta runs on scalable and reliable infrastructure, it's able to accommodate your requirements, whether you have a team of 1 person or a team of 1000. We're able to scale your subscription up and down with speed to provide flexibility for you and when you're stuck, our support staff are here to help right along the way. This makes sure you keep getting the most value while working with us.
We believe that establishing effective customer care isn't an easy fix - it's a journey. Gnatta is a company that has a deep understanding of the changing and complex nature of modern communications and is well positioned to be your practical, effective and long-term partner.