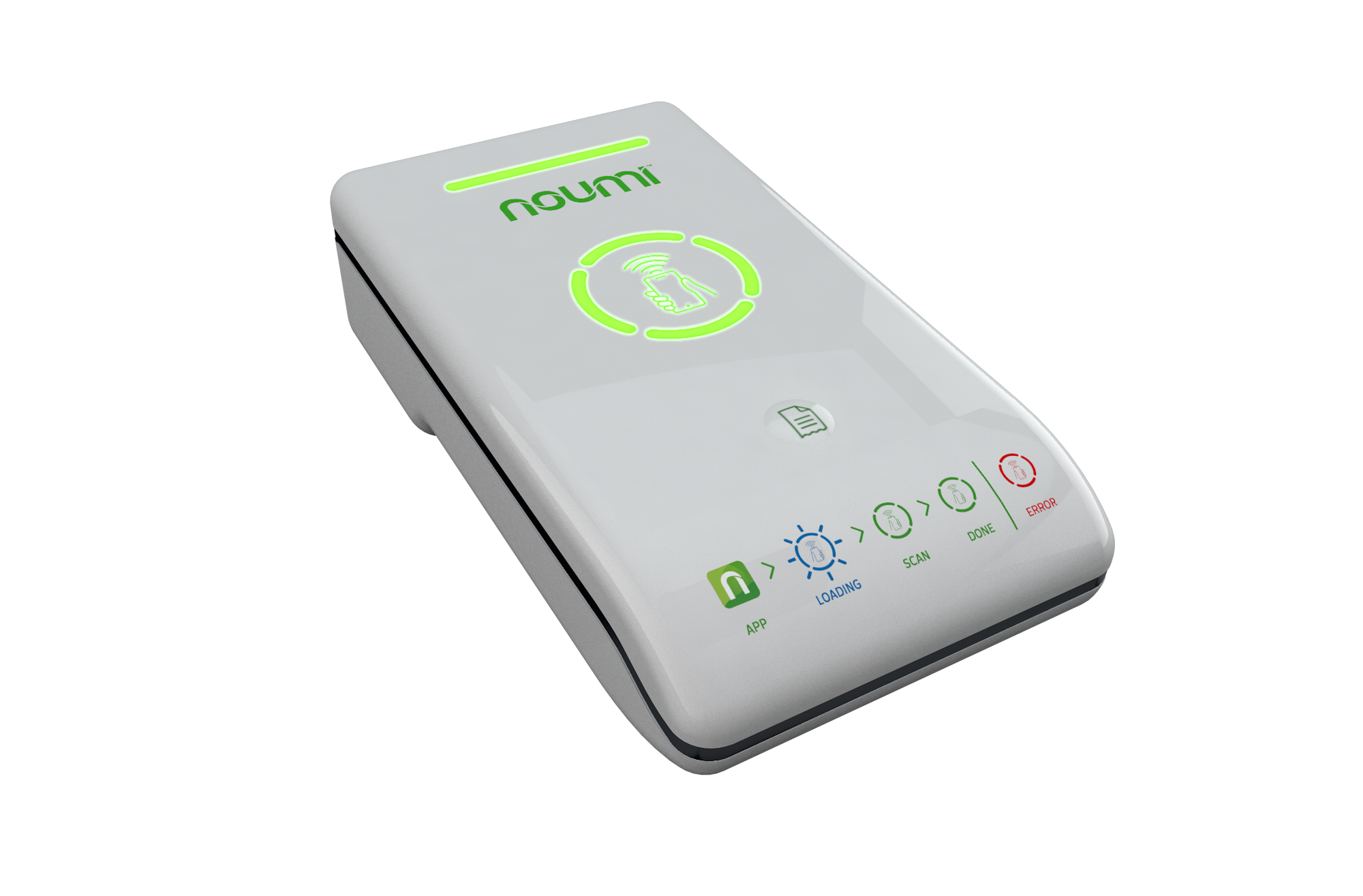 NOUMI is a brand new Patented Plug & Play NFC enabled solution allowing retail customers to collect receipts digitally on our NOUMI app
NOUMI allows retail customers to collect and manage their receipts digitally. The transfer of the receipt at the point of sale is quick, convenient, and contact-free.
Once transferred to the customer's mobile phone the receipt is immediately viewable even without an internet connection.
Benefitts to retialers :
Improve ESR credentials and help save vital trees. Noumi can help achieve your goal for Carbon Zero.
Cost saving through a reduction in use of thermal paper rolls
Reduce contact between cashier and consumer
Benefit to cashiers in limiting their handling of harmful thermal paper reciepts
Noumi can also be used for digital marketing through in app push notifications with special offers, communicate important messages and through analytics undertand consumer behaviour.
To collect a receipt the customer simply places their mobile phone on the NOUMI device.
NOUMI also supports the transfer of receipts back to the retailer for refunds and returns.
Address
Unit 6, Carlo Court
Hogwood Lane Industrial Estate
Marino Way
Finchamptsted
BERKSHIRE
RG40 4RF
United Kingdom