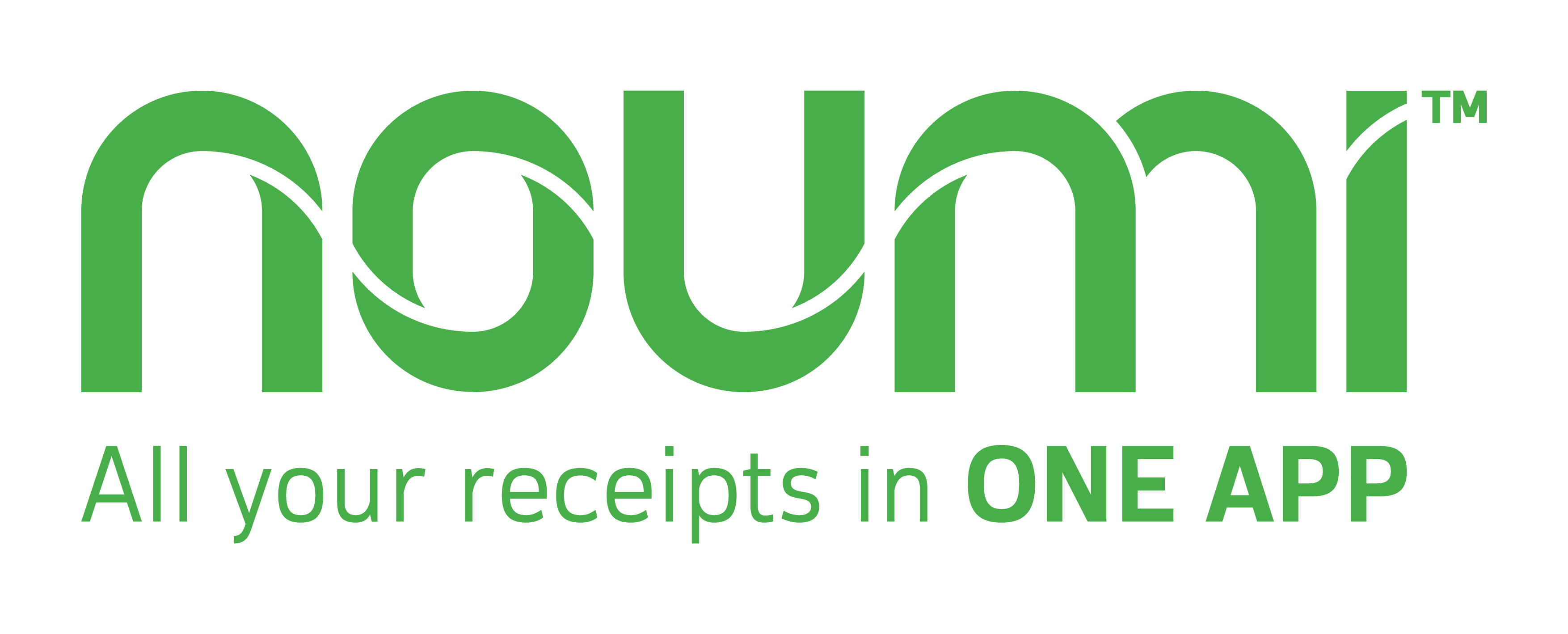 NOUMI
Stand: 6B40
| Loyalty Programmes
| Digital Shopper Analytics & Engagement
| E-Commerce Platforms
| POS Payments
| Cloud Solutions
| Automation
| Epos Solutions
| Store Back Office
| Store Apps
| Green/Sustainable Products/Solutions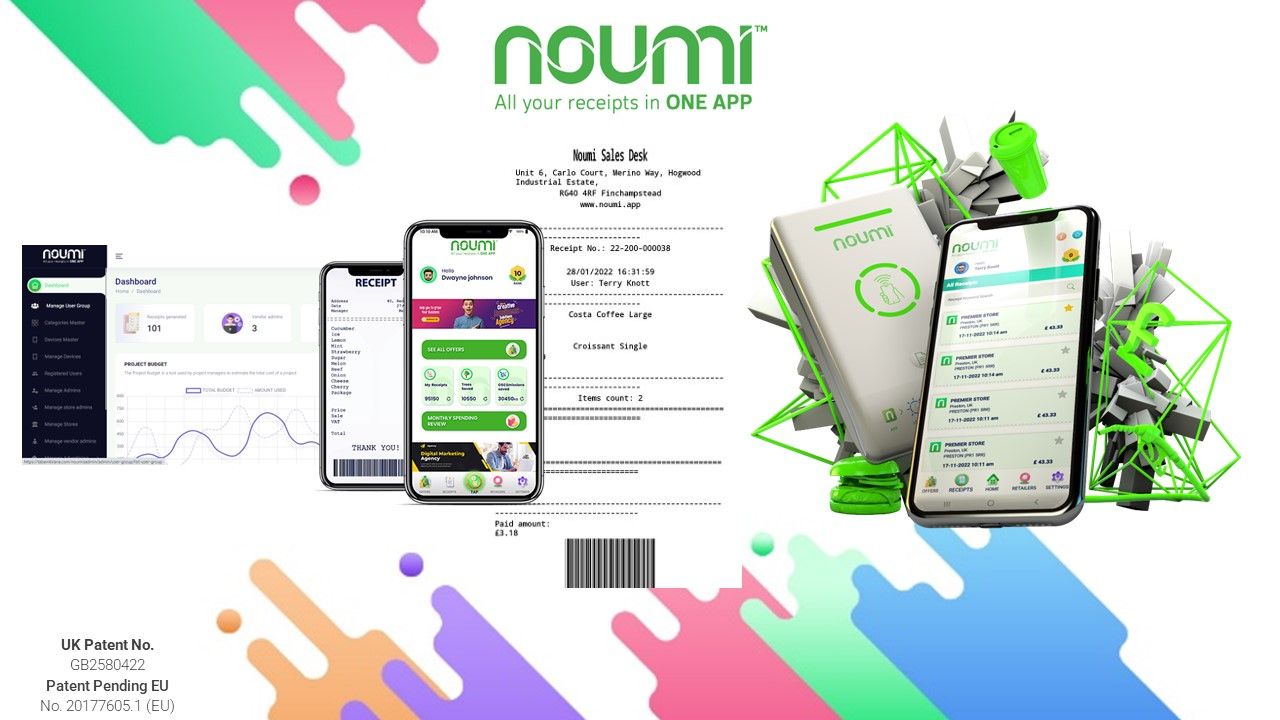 NOUMI - All your receipts in ONE APP. www.noumi.app
NOUMI provides a landscape that eradicates paper receipts in favour of our Digital Receipt Solution.
For consumers, NOUMI offers a convenient, seamless and sustainable digital shopping experience. NOUMI App users can revel in being able to collect their digital receipt on their mobile phone, store it, search for it later, and even export a digital copy into other apps for expenses / cost logging, etc. Additionally, with NOUM customers can return goods and present their digital receipt at the till to print paper copy for the kiosk operator's refund procedure.
For Retailers, NOUMI provides critical insights to capture and analyse customer buying trends and anonymised analytics through our ADMINISTRATOR's web platform. This weaponizes your business's ability to reach your customers pre and post-sale in a way that simply isn't possible every time you use your current EPoS technology stack to issue a traditional paper or email based receipt.
Furthermore, NOUMI provides retailers with the ability to create, launch and manage your own marketing campaigns through the NOUMI (customer-facing) App, which when coupled with NOUMI customer analytics, makes targeting customers based on their specific and real buying habits, a dynamic and powerful proposition.
It's a win-win – Shoppers (your customers) using the NOUMI App receive specific and targeted Promotions and Offers that are relevant to them every time they collect their digital receipt in the NOUMI App, whilst Retailers can use the vast array of NOUMI business tools and features to promote a new, sustainable and paperless EPoS customer experience, all whilst saving on operating costs (money in other words) with the cost of running paper receipt printers alone.
It's why we say NOUMI isn't just a one-dimensional solution – NOUMI is Digital Receipts / Marketing / Analytics for your business.
For your customers – it's all their receipts in ONE APP.
Address
Barton Hall
Garstang Road
Broughton
Preston
LANCASHIRE
PR3 5BT
United Kingdom