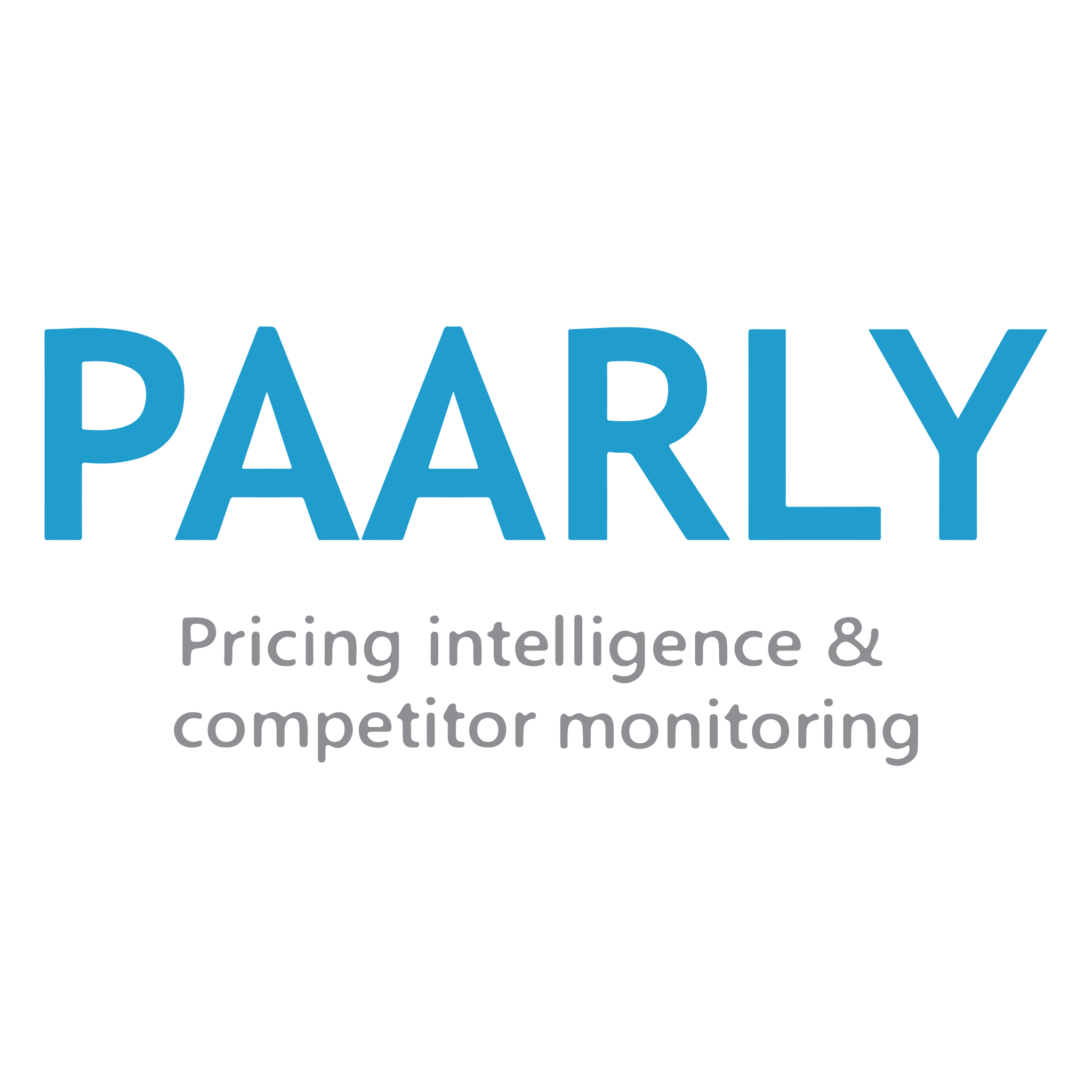 Paarly
Stand: BF7
| Price Tracking, Conversion Tools & Analytics
| Big Data Analytics & Insights
| Business Intelligence
| Scanners/ Hand-Held Terminals
| Business France Pavilion
PAARLY was created in 2014 and is a major player in the market of competition data intelligence.
During our history, we have expanded our range of solutions, and now support our customers in the following 3 areas: Price monitoring, Repricing Marketplace, Web Advertising analysis & optimisation
Our pricing and competitive intelligence tool allows our clients to obtain a complete vision of their products positioning towards. Through our solution, they can access reports (dashboards and analysis graphs) generated automatically and customisable.
More than 200 customers, brands and retailers, use PAARLY solutions to optimise their price image on the market.