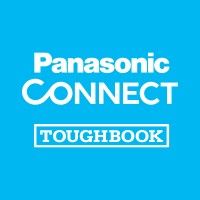 Panasonic TOUGHBOOK
Stand: 6G30
| Screen Manufacturer
| Projectors
| Click & Collect Solutions
| CCTV
| Implementation Service
| Scanners/ Hand-Held Terminals
| Smart Labels/RFID Tags
| Voice tech
| Smart Shelf labelling
| Warehouse Management Systems

To be efficient, retailers need to monitor multi-channel inventory levels, transform the buyer experience and improve the precision of data collection. Panasonic Connect mobile solutions, which combine TOUGHBOOK hardware with software and services, give companies the tools to streamline operations.
Products
The future success of brick-and-mortar retail lies in the ability to make physical shopping trips as easy and as enjoyable as possible. And this will be achieved through a combination of creative solu ...

Panasonic is a leading manufacturer, supplier and developer of AV technology and camera applications – since 1918! Our spin-off i-PRO offers a broad range of professional cameras for warehouses and re ...