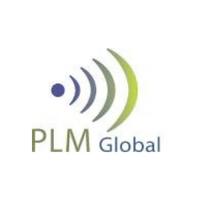 PLM Global
Stand: 6D01
| Mobile Store & Warehouse Solutions
| Hardware Maintenance
| Implementation Service
| Checkout Peripherals
| EPOS Solutions
| Scanners/ Hand-Held Terminals
| Inventory & Order Management Systems
| RFID Tracking
| Warehouse Management Systems
| Waste & Recycle Solutions

PLM Global was formed back in 2014 as a hardware solutions provider in the areas of mobile AIDC and EPoS. The company has comprehensive experience in delivering hardware and applications solutions to a multitude of different sectors including retail, manufacturing, transport and logistics amongst others.
Building on the extensive experience of the founders, our team has developed over the years, growing to over 20 staff in the UK, which serve hundreds of clients across multiple continents – putting the Global into PLM Global!
From supplying legacy refurbished equipment, new equipment from distribution through to deployment, configuration, equipment buyback and ongoing repair and maintenance of your equipment, we can provide proper end-to-end solutions.
Address
PLM Global Limited
Unit 8, Morris Court
Private Road No 3
NOTTINGHAM
Nottinghamshire
NG4 2JN
United Kingdom