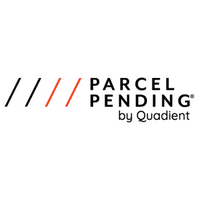 Parcel Pending by Quadient
Stand: 5F25
| Click & Collect Solutions
| Automation
| Delivery & Returns, inc. Final Mile
| Green/Sustainable Products/Solutions

Quadient is the leading provider of innovative parcel management solutions for retailers and carriers worldwide. Parcel Pending by Quadient smart locker solutions support over 70 million deliveries each year to more than 17,000 locations around the globe. Our team is passionate about delivering more – more products, more personalised service, and more meaningful experiences – to make parcel deliveries and returns easy, secure, and intuitive for everyone. With our wide variety of secure locker solutions and our world-class customer experience, we help our clients manage more deliveries to more places, realise operational efficiencies, and solve last-mile delivery challenges. Now, with our expanding open locker network, retailers and carriers can further reduce pressures and costs associated with first- and last-mile logistics by centralising parcel pick-ups and returns to our convenient, secure locker network locations.
Products
Oversize Lockers by Parcel Pending by Quadient are purpose-built for retailers who want to fulfil orders with extra-large and oversize goods. Our solution fits up to 90% of in-store products and integ ...

Parcel Pending by Quadient's indoor locker systems are designed and engineered for multiple package management applications that facilitate a seamless and convenient package delivery and return proces ...