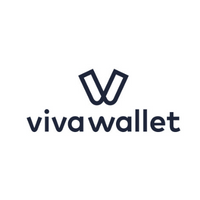 Viva Wallet
Stand: 5C20
| E-Commerce Platforms
| Accounts Solutions
| EFT Terminals & Software
| Merchant Services
| POS Payments
| Smart Cards & Readers

Viva Wallet
The Future of Payments. Now.
Viva Wallet is a leading European -entirely cloud-based- neobank, with presence in 24 markets across the continent. Our mission is to change the way businesses pay and get paid, harnessing the power of our cutting-edge in-house technologies. We deliver advanced end-to-end digital payments solutions -featuring over 30 payment methods - and embedded banking services to businesses of all sizes.
At Viva Wallet innovation is a state of mind. With over 20 years dedicated to research & development, we have pioneered the "art" of frictionless payments technology.
We were the first to launch an end-to-end tap-on-phone solution in Europe, aiming at making payments almost invisible, while never losing a sale! The Tap-on-Phone Viva Wallet POS App turns any Android device into a card terminal -no legacy-hardware, no contracts, and no monthly charges. Integration is seamless, instantly active and ready to accept payments, even with poor or no network connection. Our customers are able to reduce acceptance fees to 0%; while enjoying next-day settlement in local IBAN business accounts.
Aiming to offer a holistic payment experience across all transaction touchpoints, we also introduced Smart Checkout; an easy-to-integrate, self-updated and fully customizable payment gateway that can increase conversion rate by 21%.
Additionally, our Independent Software Vendors (ISV) programme allows partners to integrate our payment technologies into their solutions to the benefit of end customers.
We wish to enable businesses to focus on optimising performance and customer experience. We are a "one-stop-shop" - the acquirer, the issuer, and the tech vendor. This means cost-efficiency, speed, customisation, agility, optimum customer service. We take pride in eliminating technological constraints through top-notch in-house technologies, making the integration process as accessible and simple as possible for all forward-thinking businesses.
Address
West Wing, Ashton House, Silbury Boulevard MK9 2A
Milton Keynes
United Kingdom
Products
Viva Wallet Card Terminals powered by Google Play  The Viva Wallet card terminals powered by Google Play combine the functionality of a smartphone with the capabilities of a traditional card terminal. ...

Viva Wallet Smart Checkout  Smart Checkout is a hosted payment page for online stores, that gets better and smarter over time, developed entirely in-house by Viva Wallet. Boasting a wide array of inno ...
Videos
News
Viva Wallet and Elo strategic partnership disrupts the European payments scene, delivering flexible payments everywhere and less hassle for businesses.

The Viva Wallet Marketplace Solution is unique in providing a pan-European payments platform for all marketplaces.