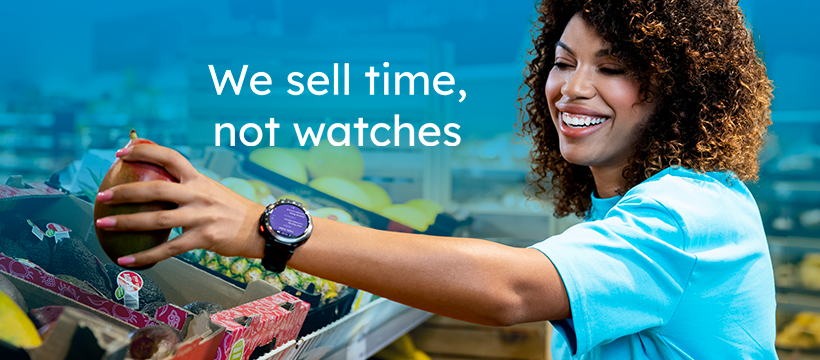 Our mission is to enhance employee productivity and convenience through improved connectivity. We facilitate daily communication, foster connections, and conserve time, resulting in self-sufficient and highly motivated teams that prioritize delivering exceptional customer service. Our belief is that a connected workforce leads to increased value, efficiency, and convenience.
cWATCH is a reliable device specifically designed for employees in retail, service, and warehouse environments. With the ability to send voice messages, you can effortlessly communicate with any connected team member. The transfer of information happens seamlessly in the background. Our watches connect to each other via 4G, do not require any additional infrastructure.
In addition, cWATCH offers quick access to online order processing and the cPANEL enables customers to reach the right person with a single call, ensuring top-notch customer service.