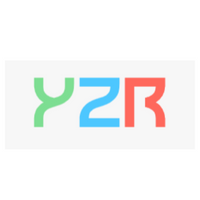 Yzr
Stand: DZ6
| Data Warehouse/Decision Support
| Big Data Analytics & Insights
| Business Intelligence
| Mobile Store & Warehouse Solutions
| Product Search & Discovery
| Multi-Channel Solutions
| Discovery Zone

yzr is a tech company specialized in the preparation and enrichment of textual data via artificial intelligence.
It has created a solution that addresses a problem faced by all companies: processing huge volumes of data, scattered across numerous files, clouds or software.
However, the processing of this ever-increasing amount of data is still done by hand.
That's where the yzr solution comes in: it allows textual data to be normalized (categorized, standardized and grouped) simply, in an automated way.
Created in France in 2018, yzr is now pursuing its international development.
If its historical customers evolve in the e-commerce and retail sector (such as Monoprix for example), the company markets its solution to companies in all sectors.