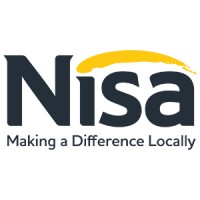 James Taylor
Head of Central Operations
,
Nisa Retail
James is an executive-level Head of Central Operations with more than 20 years of experience within the retail industry.
Currently Head of Central Operations at leading symbol group Nisa Retail, James' passion for retail developed back in 2000 when he joined fashion giant Arcadia Group as a Store and Operations Manager. The next step in his career saw him become an Area Manager for a private equity business in 2014 then, around four and a half years ago, James joined British high-street retail chain Wilko as a Regional Manager which later led to the role of Senior Central Operations Manager.
Over his 20-year career, James has taken pride in successfully assisting numerous companies across the industry in operations management, sales analysis, cost optimisation, operational communications, client delivery and relationship management, as well as leading groups through transformational change.