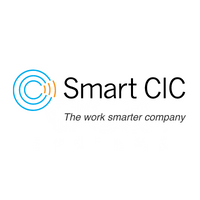 SmartCIC
Stand: 6A60
| Business Continuity Solutions
| Connectivity
| Hardware Maintenance
| Help Desk Service
| Implementation Service
| Independent Consultancy
| IT Infrastructure Management & Security
| Outsourcing/Offshoring
| Green/Sustainable Products/Solutions

Headquartered in France and with offices and facilities in 13 countries, SmartCIC delivers flexible and agile connectivity and field services solutions to international carriers and global enterprise in over 200 countries and territories. Naturally a multi-lingual business the team currently speak 17 different languages in its day-day operations with customers and partners.
SmartCIC's core values of flexibility and agility are driven by the team's approach to solution orientated design. SmartCIC's strategy is to deliver fully flexible solutions that meet the needs of demanding and evolving environments.
We help customers work smarter to achieve their objectives.
News
CELLSMART has launched its latest Global Cellular Performance Survey, which shows that maximum 5G download speeds available in the field have reached nearly 1 Gbps.

It enabled a multinational oil and gas company to rapidly and efficiently connect sites in Poland and Germany with on-the-ground engineers and world-class solutions.